Cost Effective Blockchain Based Traceability for Textile and Fashion Industry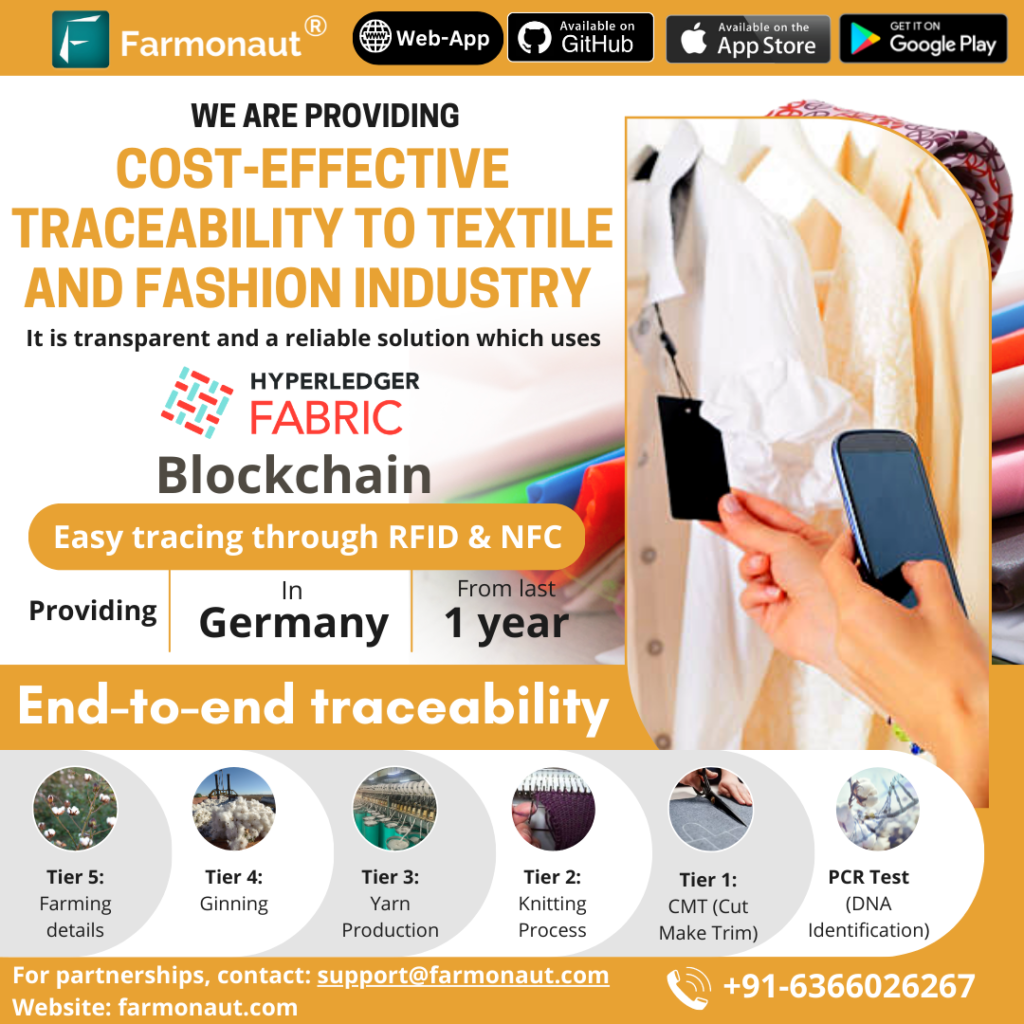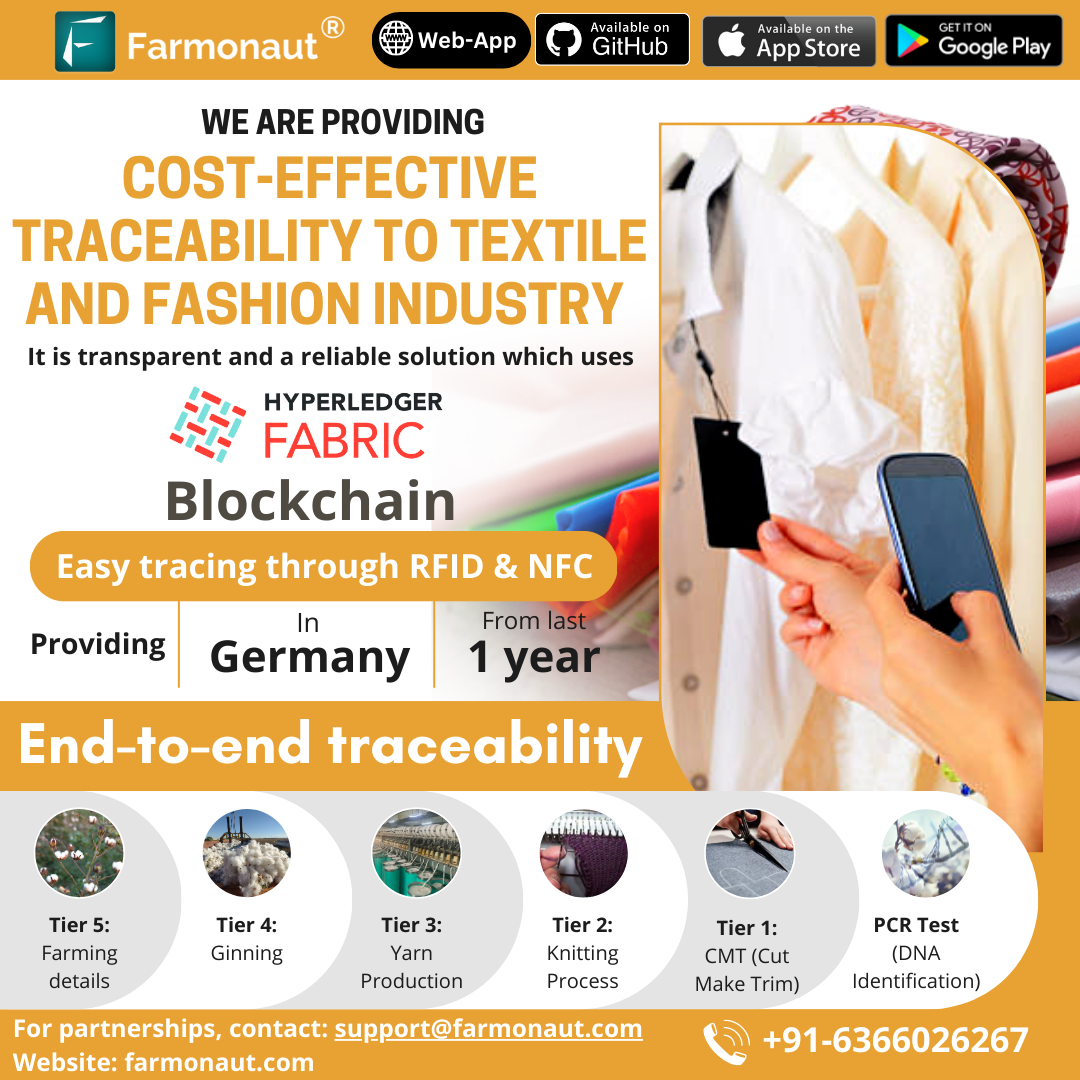 Are you in the textile or fashion industry looking for a cost-effective and reliable traceability solution? Look no further than Farmonaut! Our cutting-edge technology is based on blockchain hyperledger fabric, which ensures transparency throughout the supply chain. With the use of RFID and NFC technology, products can be easily tracked from the farming stage all the way to the CMT (Cut, Make, Trim) stage and PCR test for DNA Identification. Our platform is both B2B and B2C friendly, with user-friendly apps available for data input and product scanning. This makes it easy for businesses to input data, track products and for customers to have transparency on the product they are purchasing.
One of the most important features of our traceability solution is the ability to trace products back to the source, which is critical for the textile and fashion industry in terms of sustainability and ethical sourcing. This is especially important for products that are labeled as organic, fair trade, or eco-friendly. Our solution offers end-to-end traceability, starting from Tier 5: Farming details, to Tier 4: Ginning, Tier 3: Yarn Production, Tier 2: Knitting Process and finally Tier 1: CMT (Cut, Make, Trim) and PCR Test (DNA Identification).
We are proud to have been providing this solution for over a year now, with a great success rate in Germany. We are now ready to expand our services to other countries and help more companies in the textile and fashion industry to improve their traceability efforts.
If you are interested in learning more about our solution and potential partnerships, please contact us at [email protected] or visit our website farmonaut.com. Don't miss out on this revolutionary solution that can help your business improve transparency, sustainability and overall customer satisfaction.
#traceability #textileindustry #fashionindustry #costeffective #blockchain #hyperledger #rfid #nfc #b2b #b2c #DNAidentification