How Natural Farming Can Reinvent The Way Farming is Done Today - Viswamatha Farms | A Case Study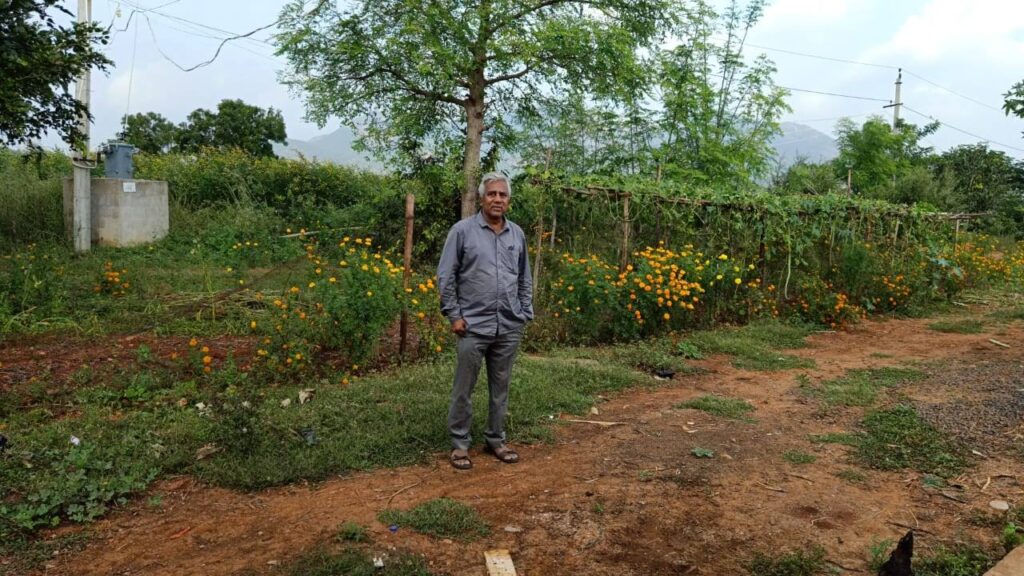 The agricultural practices in use today have a very big impact on the environment. Pollutants, waste, soil degradation, irrigation problems, deforestation, climate change are damaging the agriculture in one way or the other. Excessive use of urea, nitrate, pesticides etc. have affected air, water, and soil quality in a severe way.
Natural farming is touted as the answer to the above mentioned issues. It was first made popular by Masanobu Fukuoka (Japan) and is famously known as 'Do-nothing farming' or 'No-tillage farming'. This idea in it's simplest form is to allow nature play a prominent role to as much extent as possible. The farmer is only considered as a care-taker and most of the work is done by the nature itself. Moreover, there are no good or bad organisms in a natural farm. Existence of all of them is important for a balanced ecosystem.
Key Principles of Natural Farming
No till farming – growth of weeds is enhanced if the soil is ploughed since it alters the natural environment of the soil.
No weeding by tillage or herbicides – weeds are suppressed by spreading straw over newly sown land and growing ground cover.
No chemical fertilizers – adding chemical fertilizers can help in the growth of the plant but not of the soil.
No chemical pesticides – nature's own balancing act prevents any one species from gaining the upper hand.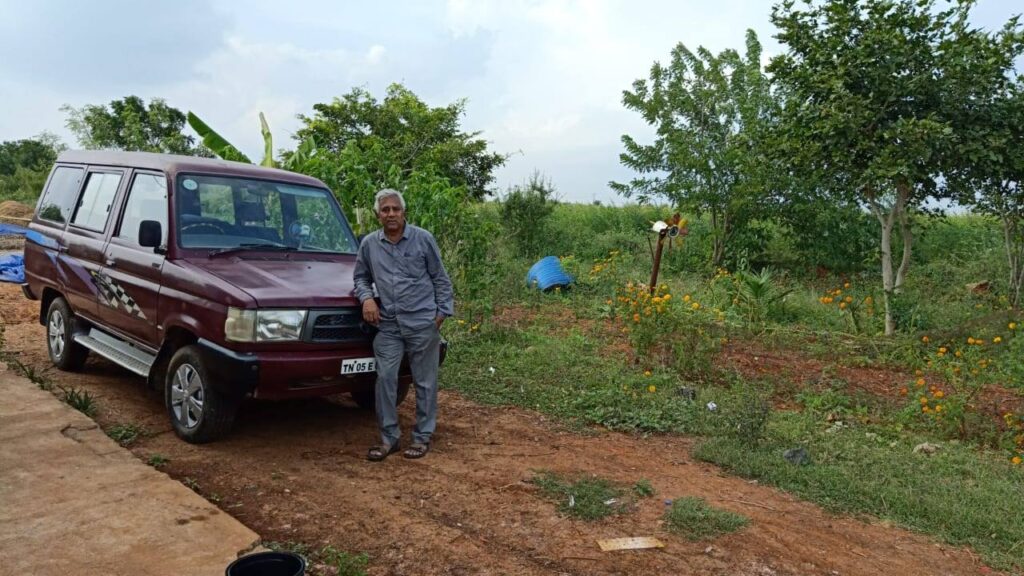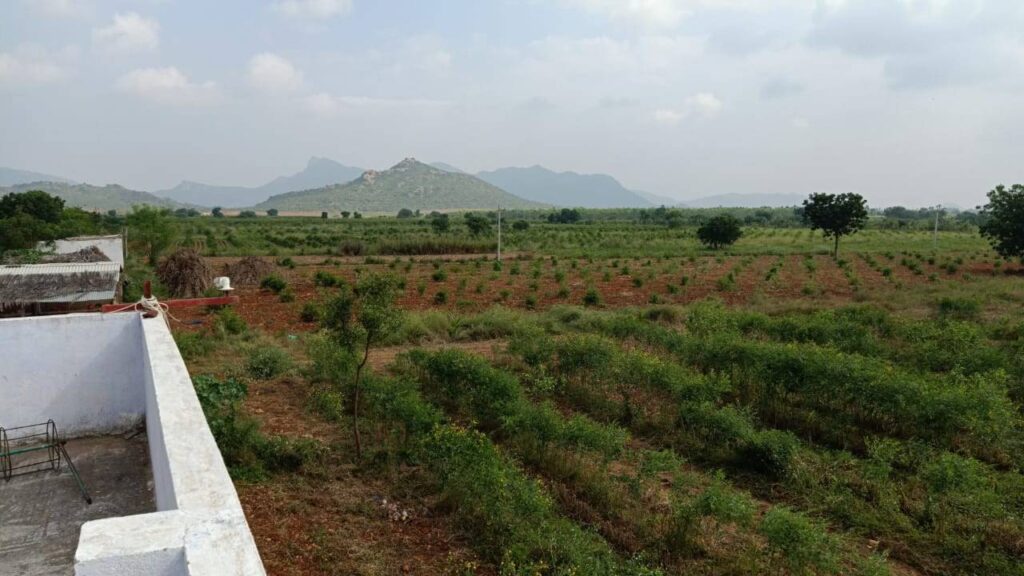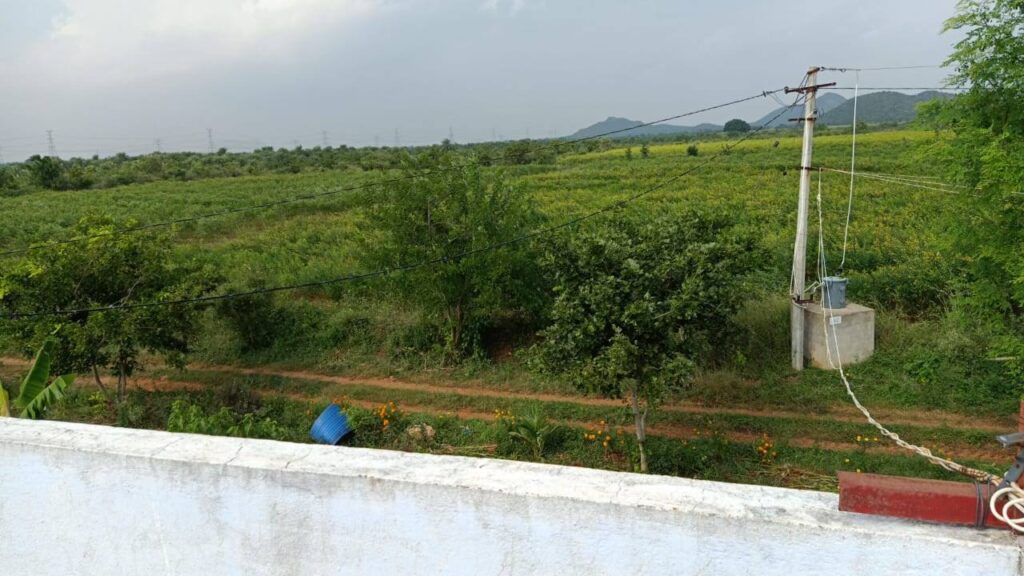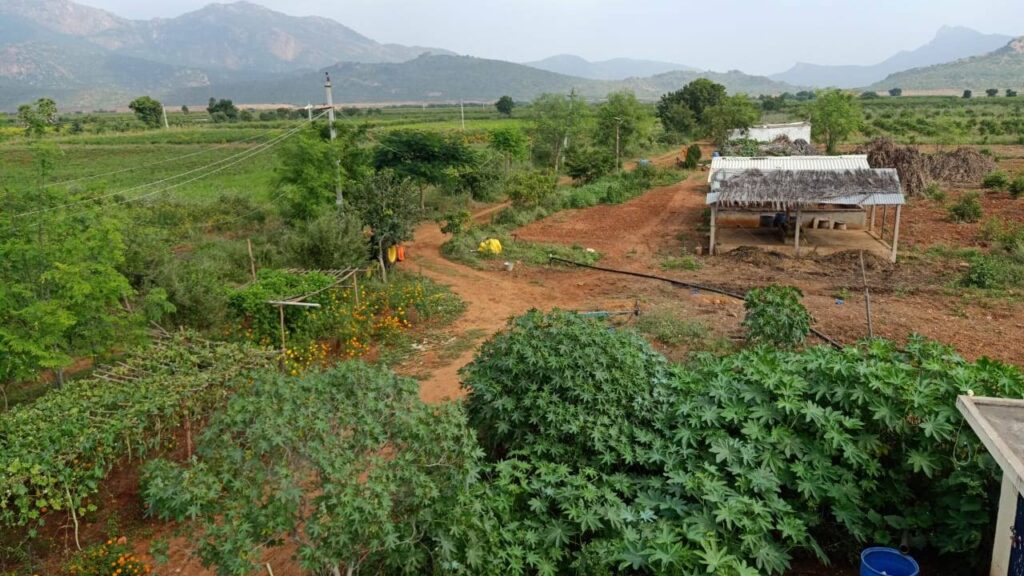 Viswamatha farms was born from a passion to share natural farming with the world.
It believes in the power of nature and the positive change it can have on our land and peoples lives. It is  passionate about real natural food that tastes great, is of highest quality, is full of nutrients and is good for our health and environment.
All the products are produced by natural farming techniques of Shri.Subhash Palekar ji with out using any chemicals.
Viswamatha Farms has been using Farmonaut's Satellite Based Crop Health Monitoring System since September, 2019.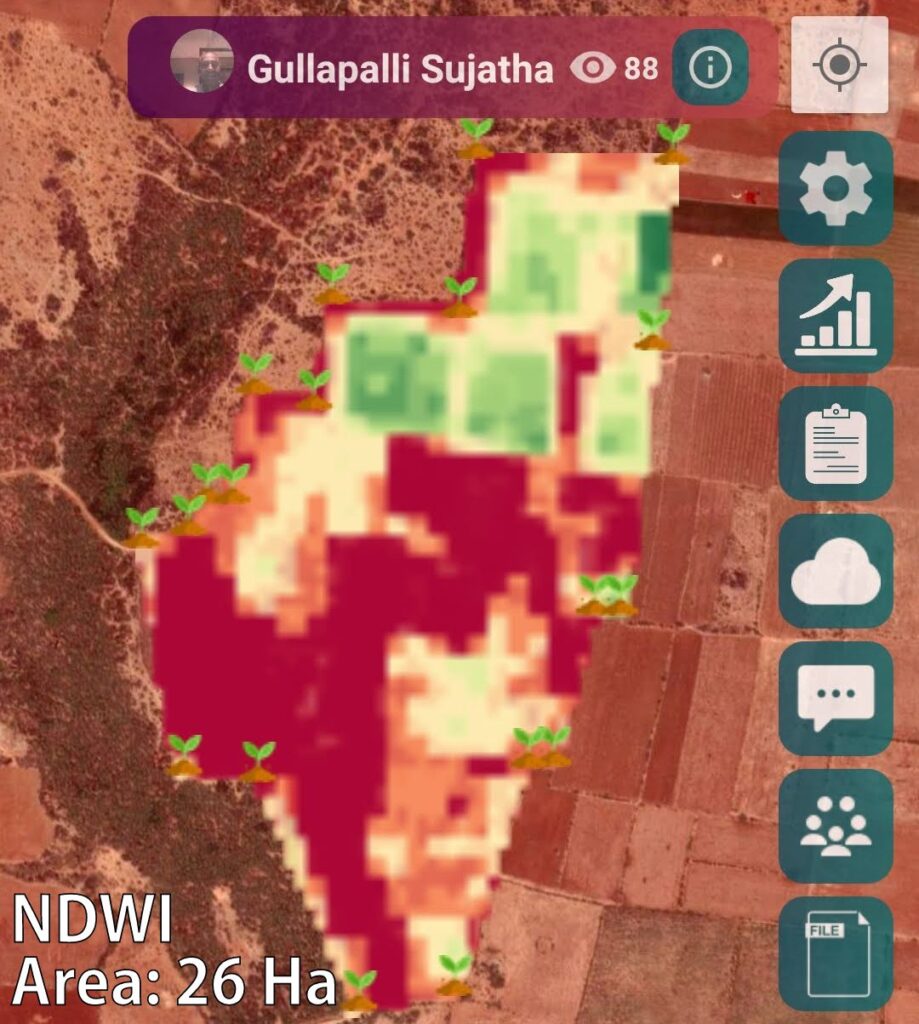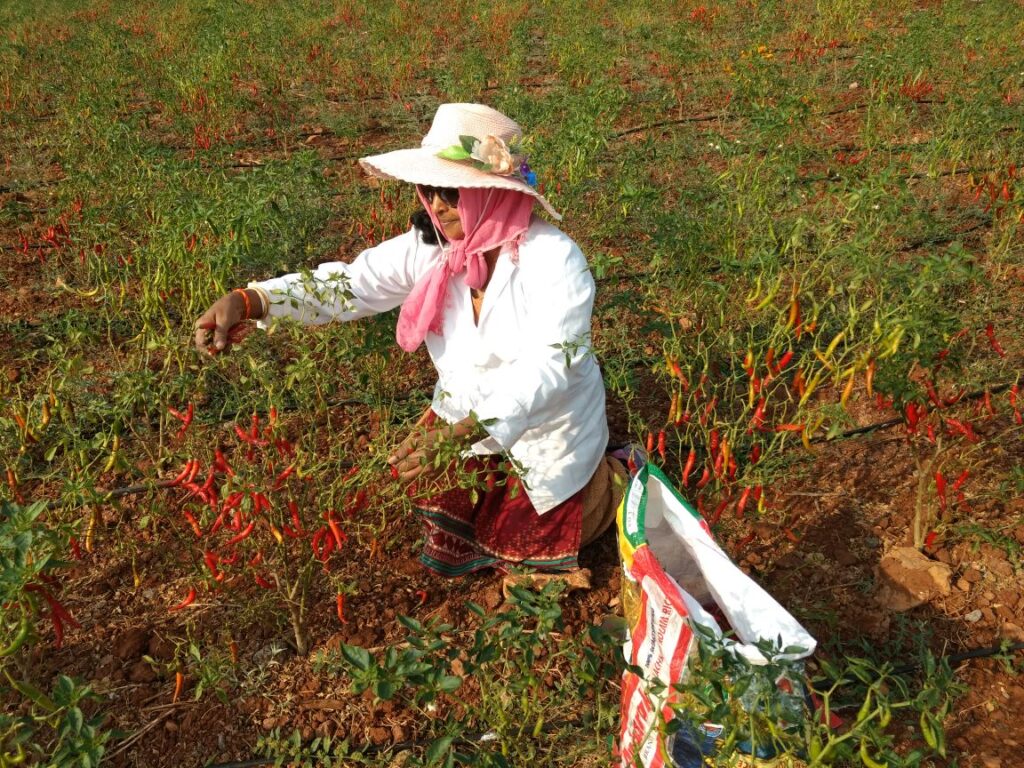 Viswamatha farms owns and cultivates pulses, millets, rice, spices, groundnut, gingle, vegetables and fruits. The farm is situated in Andhra Pradesh, south India.
The farm is a healthy mix of agriculture, horticulture, floriculture and animal husbandary. Apart from their own farms, viswamatha farms has created natural farming farmers group to cater to the growing requirement of quality products.
Viswamatha farms owns Ongole breed cows and country chicken for farm yard manure. The Cows & country chicken are stress free and free to roam and graze in the fields.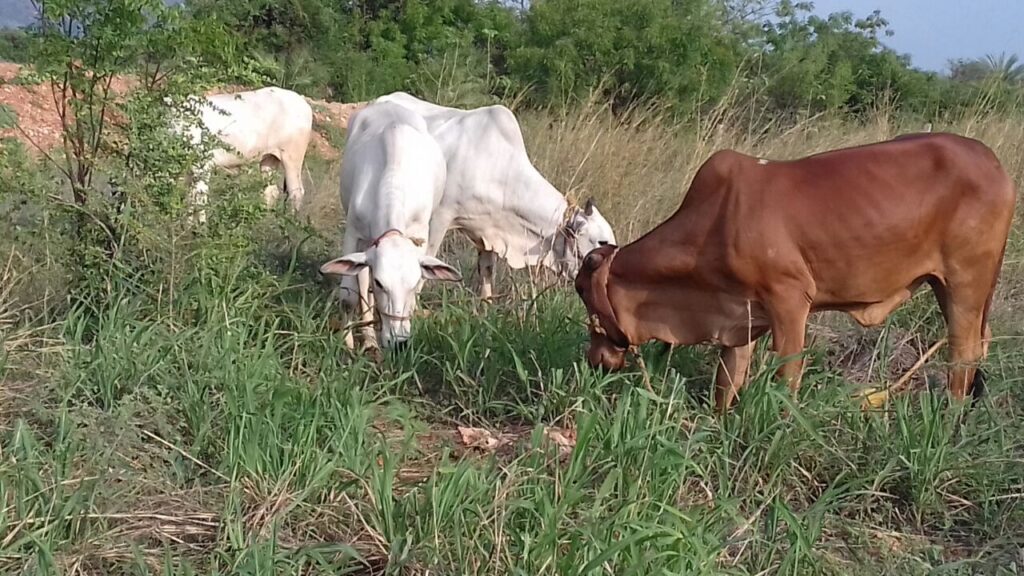 Natural Farming Practices Used By Viswamatha Farms
Viswamatha farms enrich the soil nutrients by using jeevamruth which is a fermented microbial culture. It provides nutrients but most importantly acts as catalytic agent that promotes the activities of micro-organism in the soil as well as increases earth worms activity. During 48 hours of fermentation process the aerobic and anaerobic bacteria present in the cow dung and cow urine multiply as they eat up organic ingradient (pulse flour mixed in the jeevamruth) in the jeevamruth. A handful of undisturbed soil from the field bunds also added to jeevamruth as inoculate of native spices of microbes and organism.
Jeevamruth also helps to prevent fungal and bacterial plant diseases.
Insects and pests are managed by using specially prepared mixtures called as neemastram, agniastram, brahastram, dasaparni kashayam. These mixtures involve cow dung, cow urine, neem leaves, neem pulp, green chillies and other herbs as required to manage the pests and diseases.
Impact of Natural Farming Methods in Combination With Remote Sensing in the Previous Season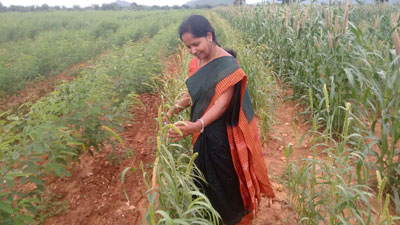 Viswamatha Farms harvested their major crop Red Gram in the month of February, 2020. The images below attached are of the red gram plants in the Viswamatha farms nearly after one month of harvesting.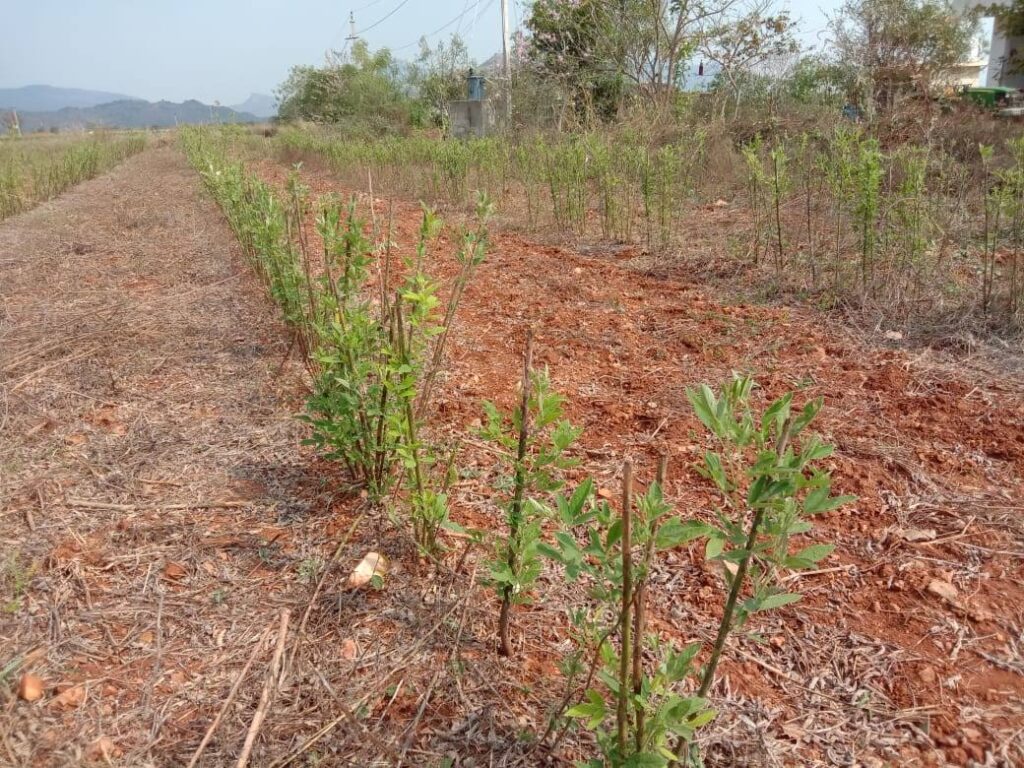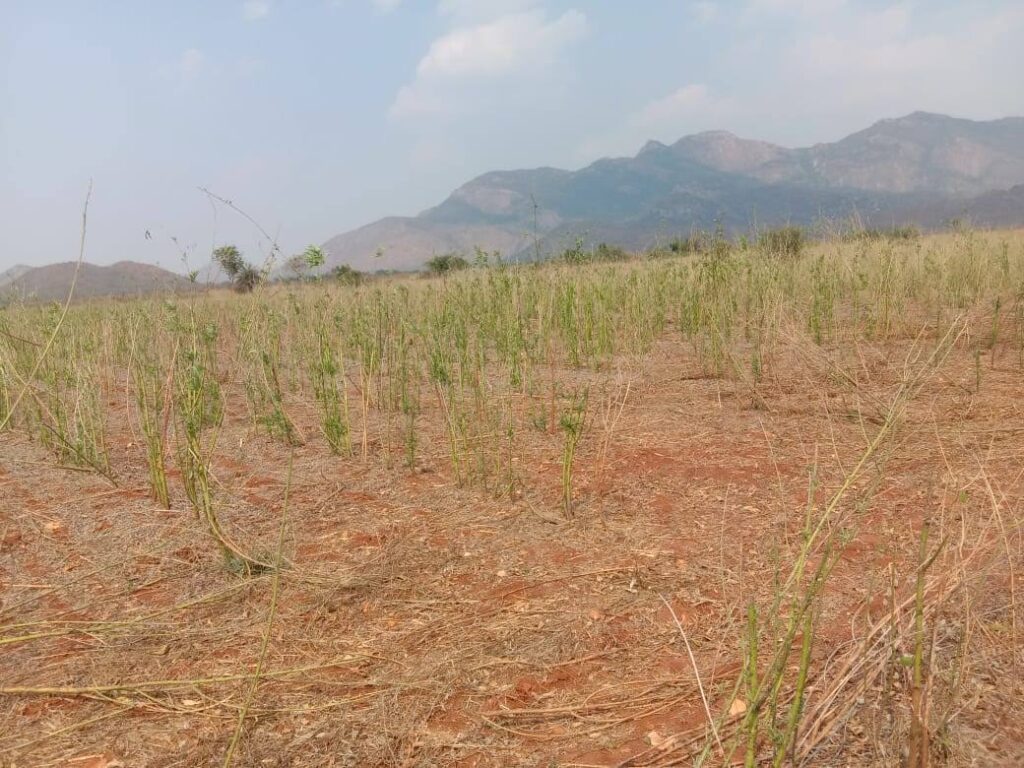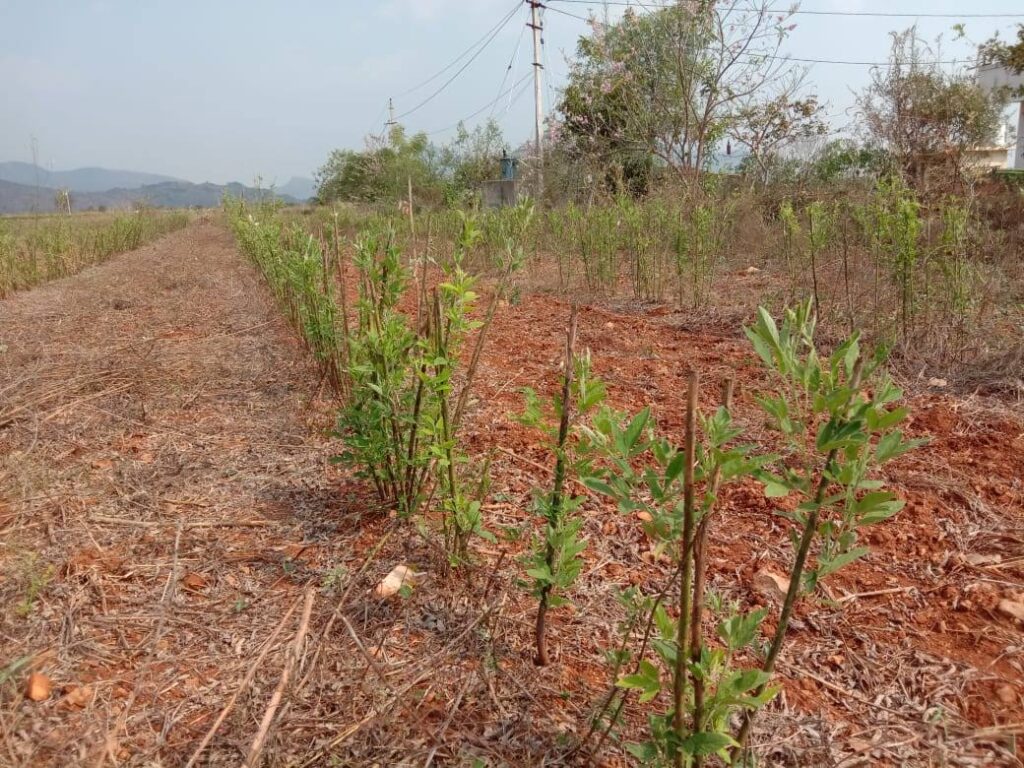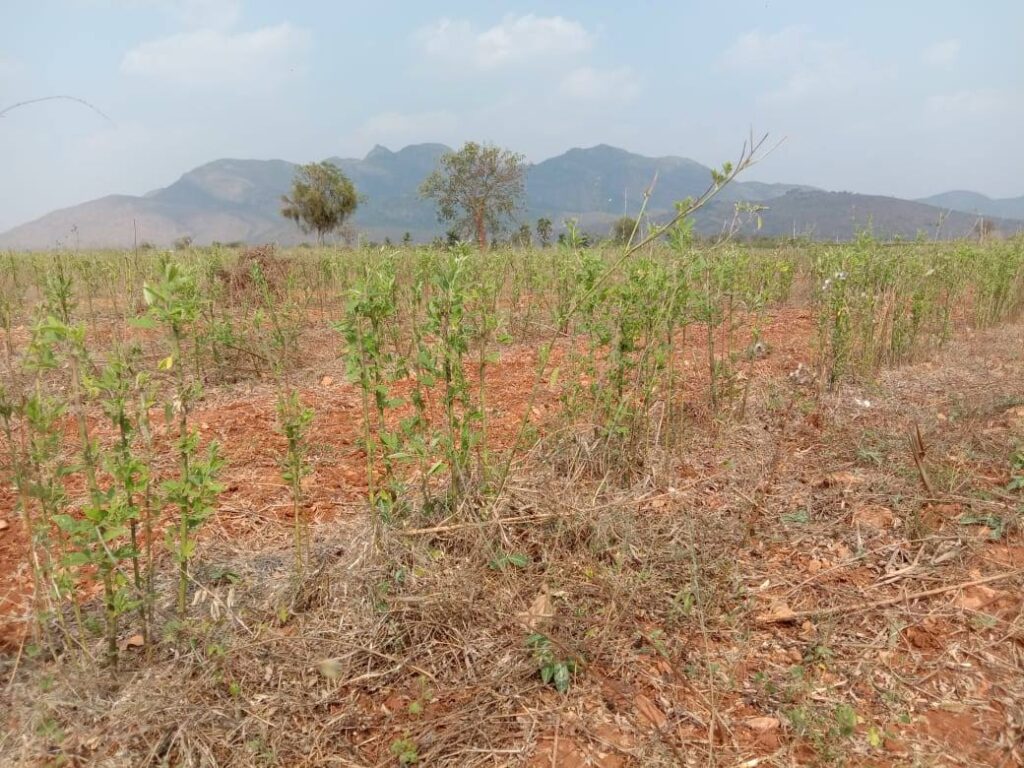 The images shown below are of the farm nearby to Viswamatha farms which was using the contemporary methods of farming (not natural farming) and also harvested red gram from their field at the same. The images are of one month after the harvesting was done.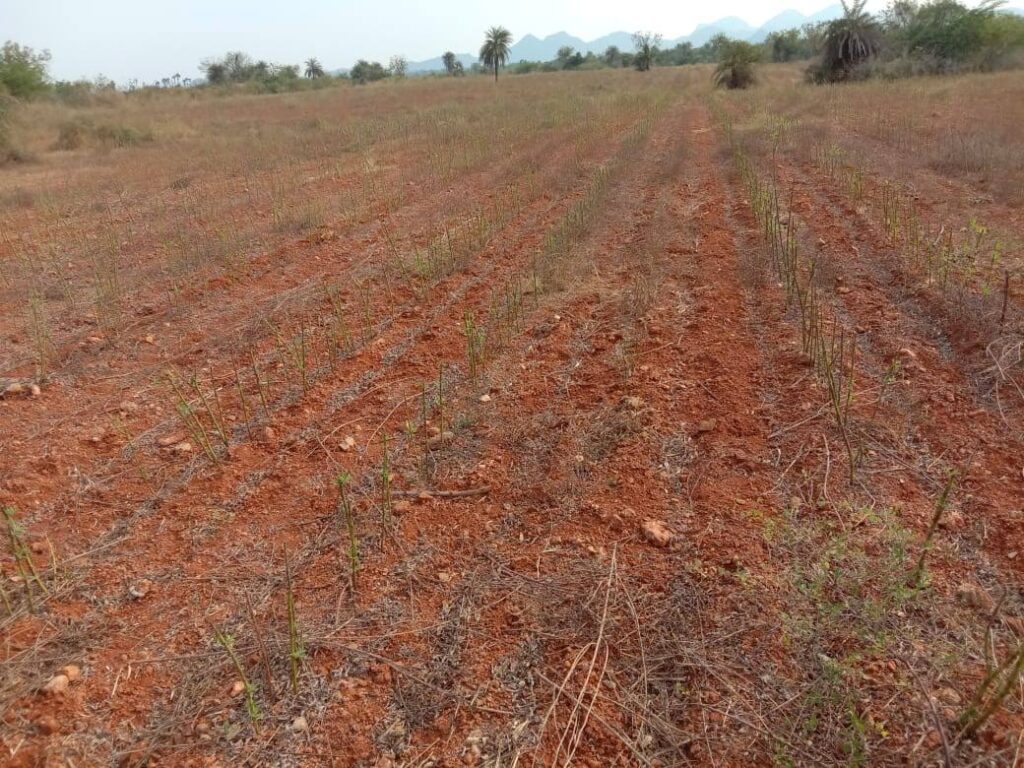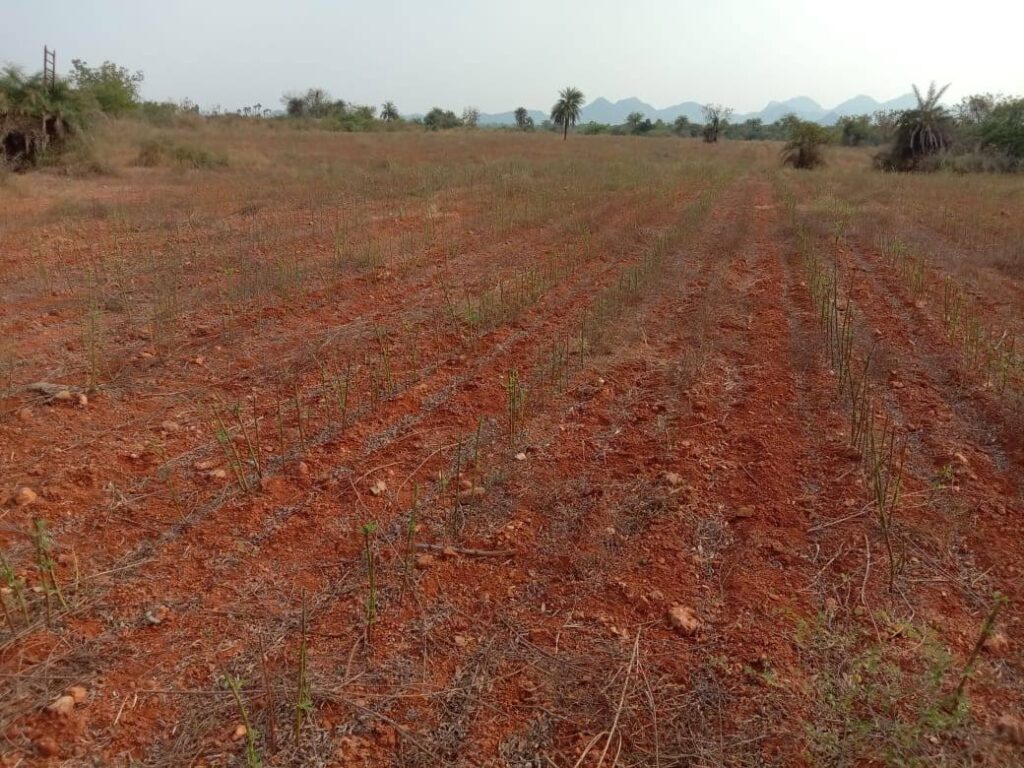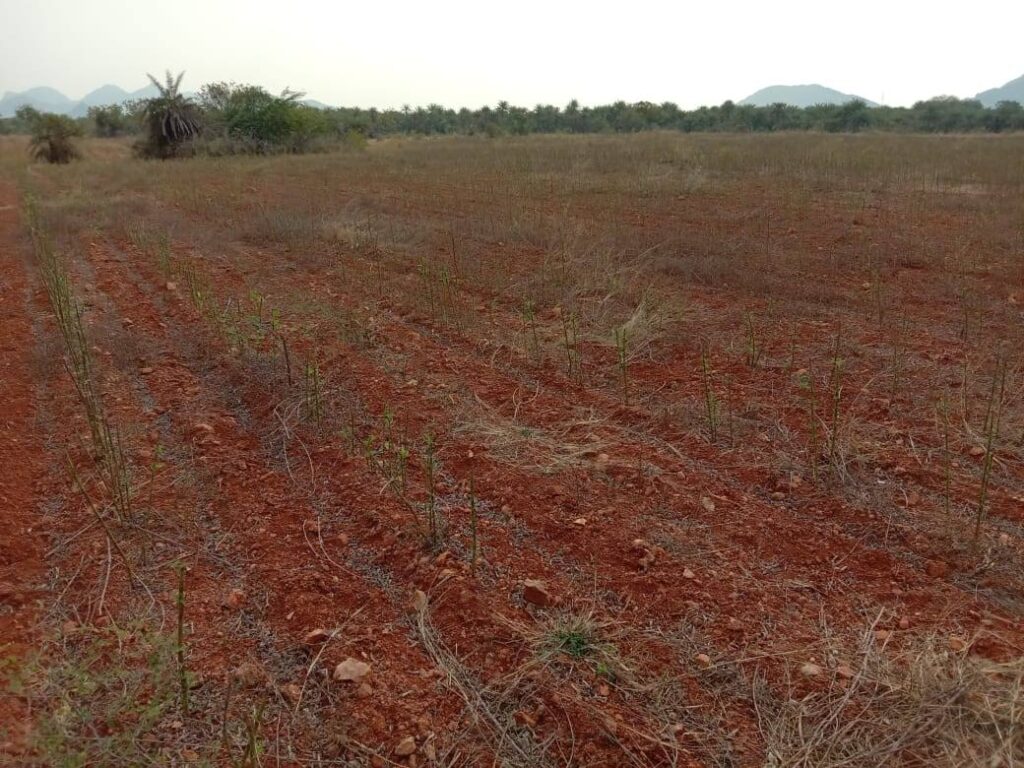 As we can clearly see, the red gram plants in the neighboring field of Viswamatha farms are completely dead and dry, whereas the same are still live and healthy in Viswamatha farms even after one month.
Natural Farming in Combination With Remote Sensing
In parallel to the natural farming practices, Viswamatha farms has also been referring to the satellite data provided by Farmonaut through our platform (available on android, iOS as well as web app) to take field level actions and minimize the efforts even further.
Viswamatha Farms is one of our most important users and as quoted by Mr. G.K. Rao of Viswamatha Farms:
"We are bringing awareness on progressive farmers and asking them to use your services for the crop monitoring"
By using satellite data provided by us, farmers can:
1. Reduce Chemical/Fertilizer consumption by applying them only in the locations where crop health is not good.
2. Reduce Labour costs by directing the labours only in those field areas where crop health is critical.
3. Reduce irrigation water wastage by applying proper irrigation only in those locations where plant water stress is low.
4. Increase overall yield.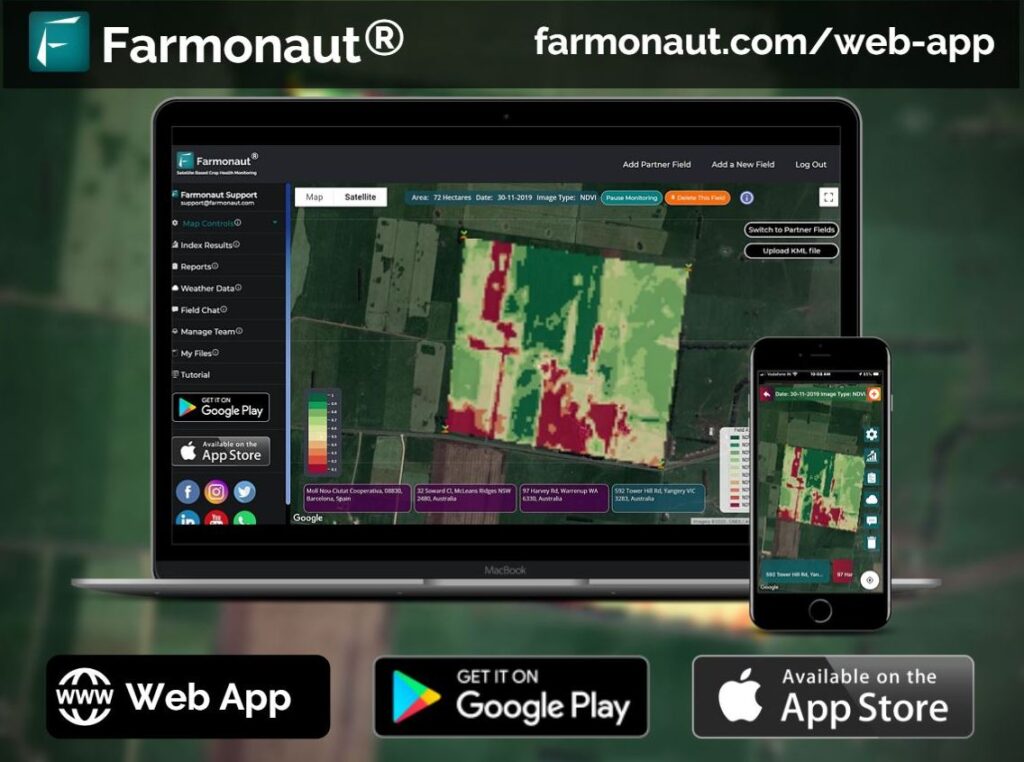 For any queries and collaborations, please feel free to contact us on: [email protected] or +91-6366026267.