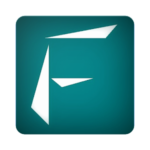 We make farming better with remote sensing data.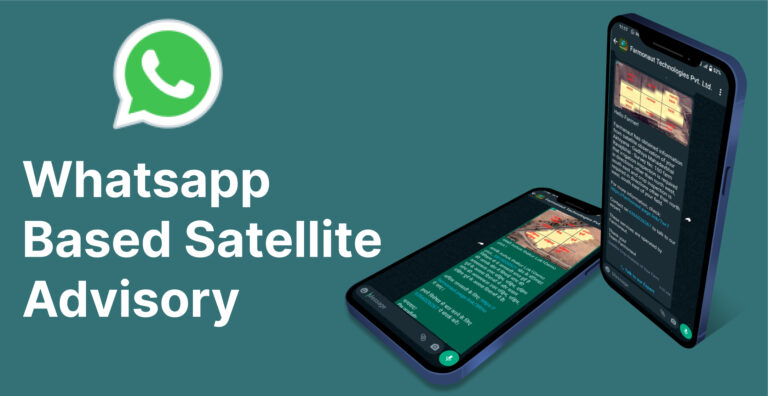 Whatsapp Based Satellite Advisory
Send whatsapp messages directly to farmers
Option to get feedback directly from farmers
Reduce Manual Intervention
90% + Farmers Engaging With the Messages
Crop Area & Yield Estimation
Method for estimating and forecasting which allows analysts or farm owners to predict or calculate the potential tonnage of a particular crop.
Crops: Banana, Wheat, Cotton, Rice, Soyabean, Maize, Yellow Corn, Cumin, Corriander, Corn, Sugarbeat, Clover, Barley and many more….
85 - 95% Accuracy
Fully Automated Process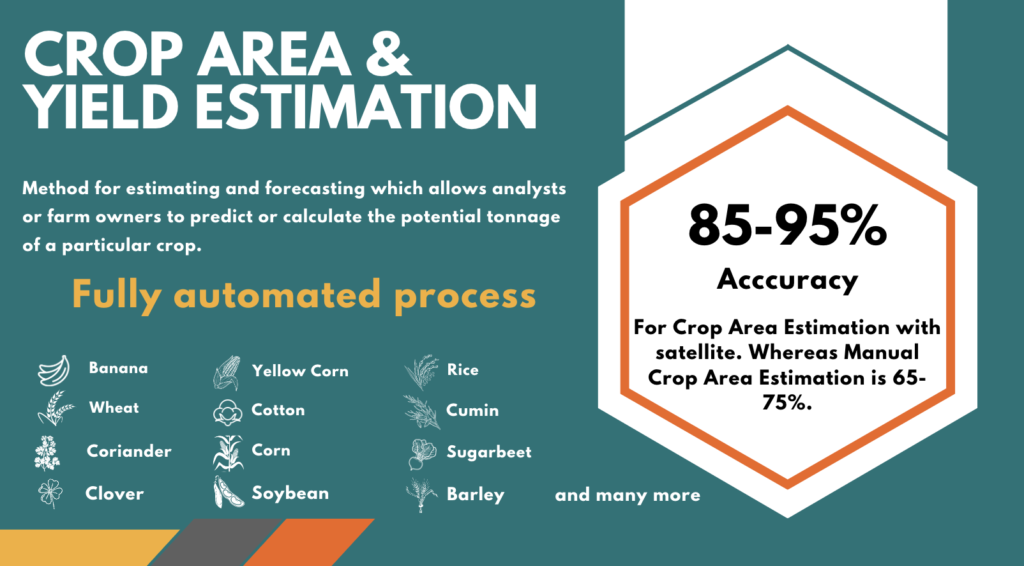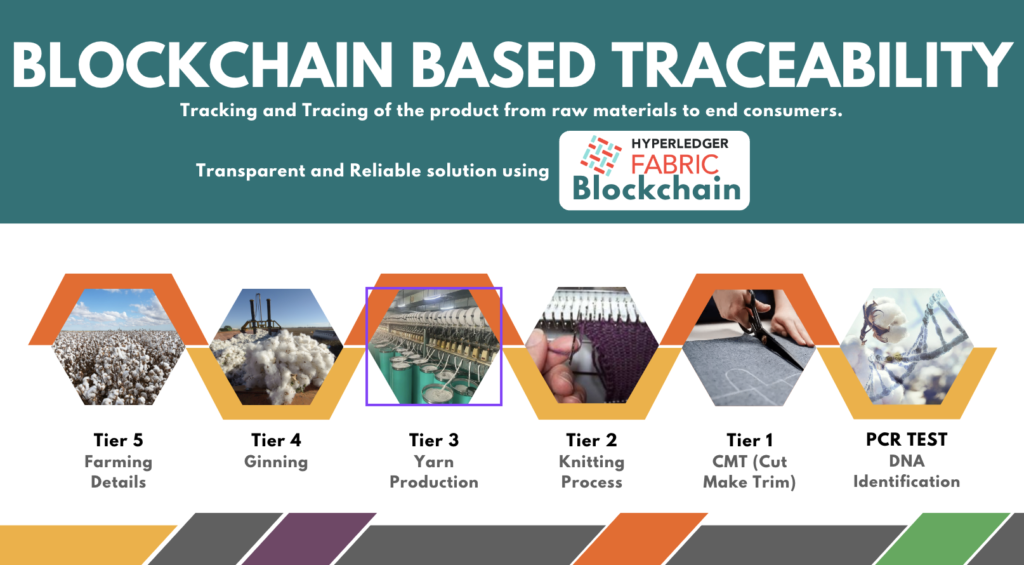 Blockchain Based Traceability
Tracking and Tracing of the product from raw materials to end consumers.
Records the data of each step involved in the product cycle.
Transparent and Reliable solution using
Hyperledger Fabric Blockchain
Farmonaut helps you in managing your plantations.
Map large scale plantation farms in platform with ease.
You will get the following analysis:
Tree Age Estimation
Tree Area Estimation
Tree Counting
Tree Uprooting Analysis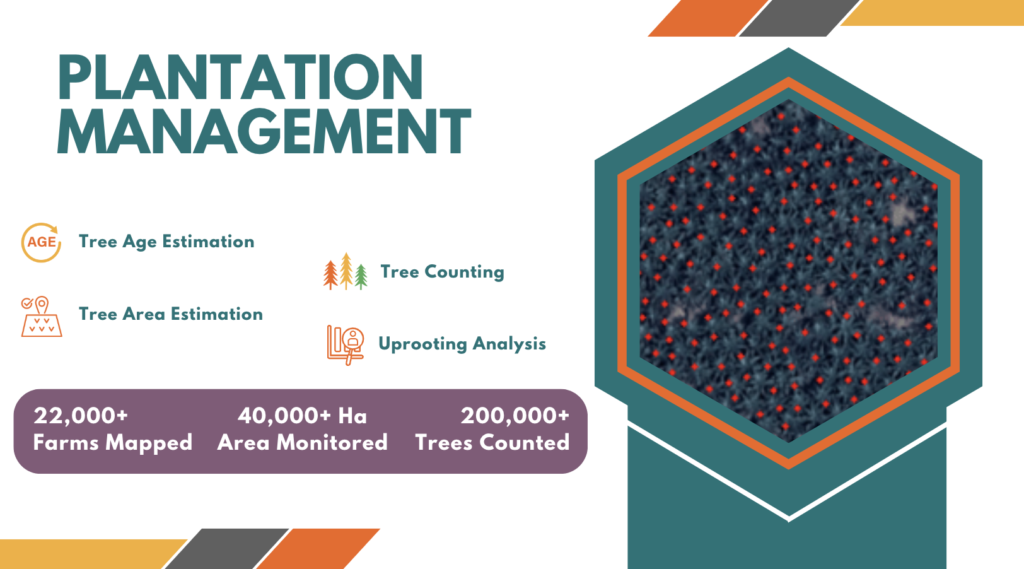 We are providing major services to large businesses which help them in different aspects of their work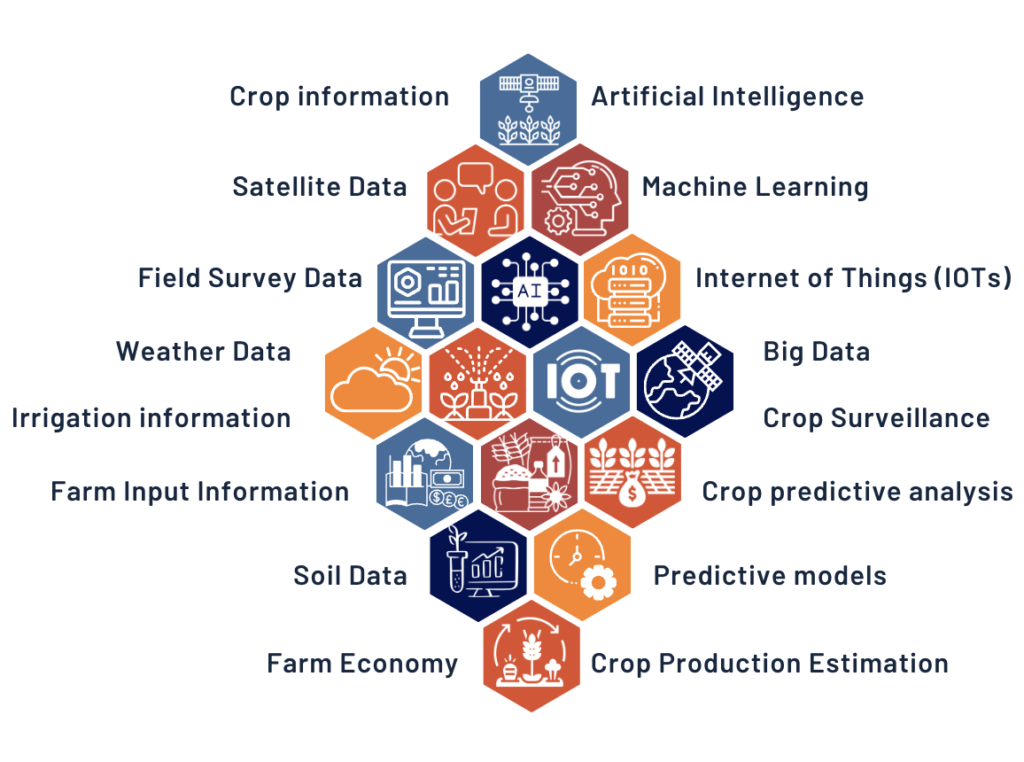 Consists of multiple things which includes : 
Crop Information , Artificial Intelligence, Satellite Data, Machine Learning, Irrigation Information, Weather Data, Soil Data, Crop Production Estimation, Crop Surveillance, Internet of Things, Farm Input Information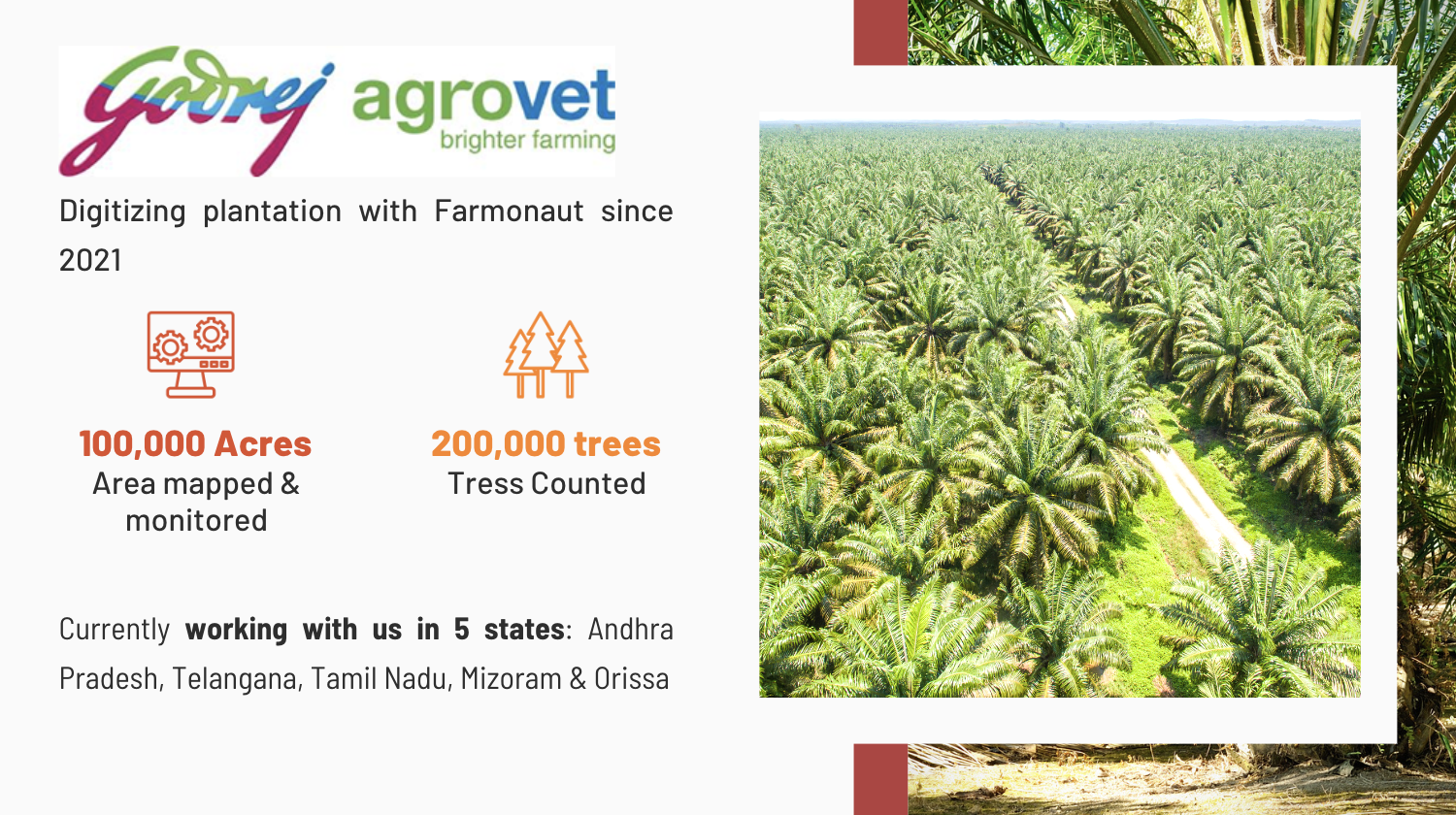 Using our services since 2021
100,000 Acres area mapped and monitored
200,000 Tress Counted
Currently working with us in 5 States :Andhra Pradesh, Telangana, Tamil Nadu, Mizoram, Odisha
Using Our Services since 2021
20,000+ Villages to be covered for mapping and monitoring
1lakh+ farmers to benefit
There MyGromor App is connected with Farmonaut's API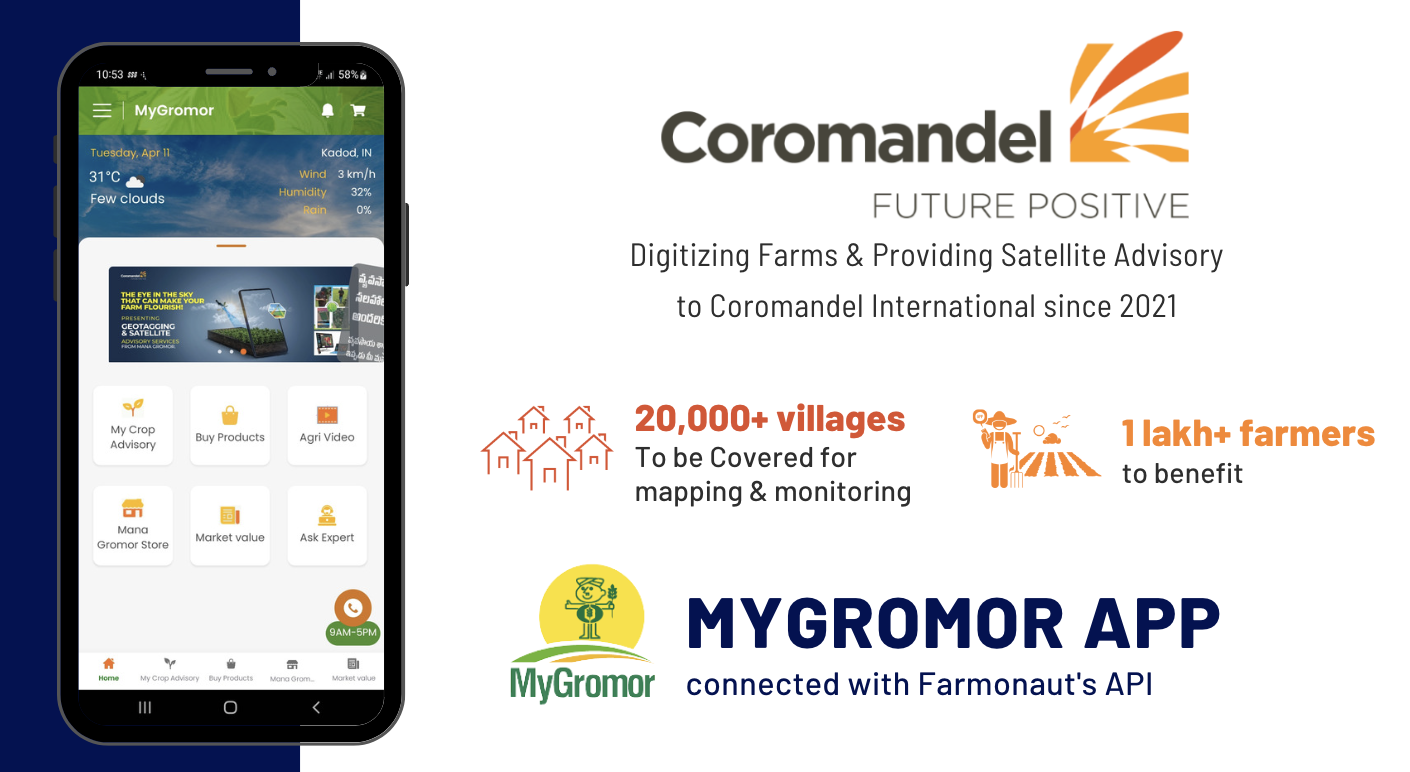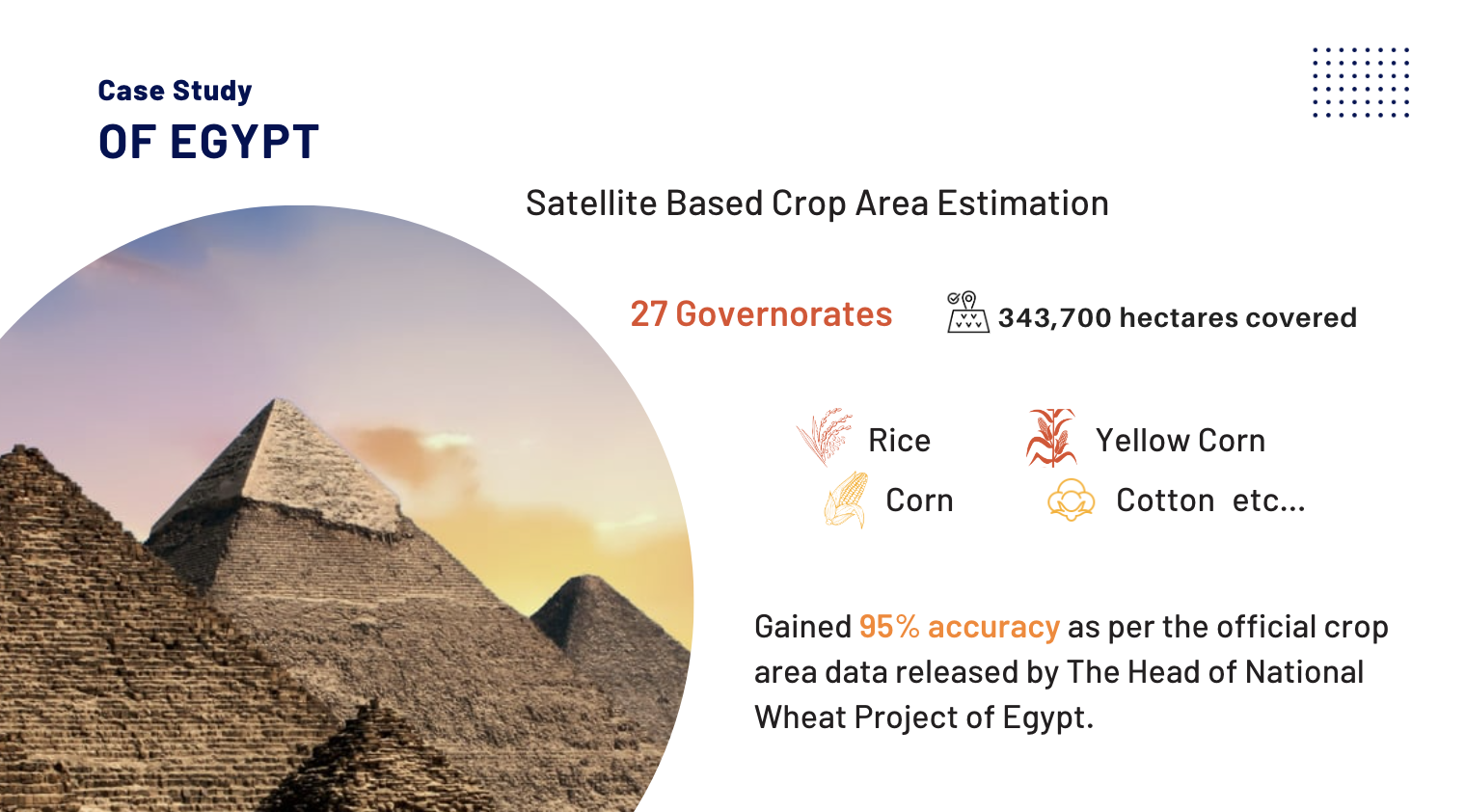 Provided them Crop Area Estimation
Covered all the 27 Governorates of Egypt
Multiple Crops Covered Including Wheat, Clover, Sugarbeat etc.
Our Crop Area Estimation data came to be 95% accurate.
Did the Cotton crop monitoring for them
2lakh+ Hectares of land covered
8800 farms were monitored
It saved 95% of time in ground assessment of  crop yield and crop assistance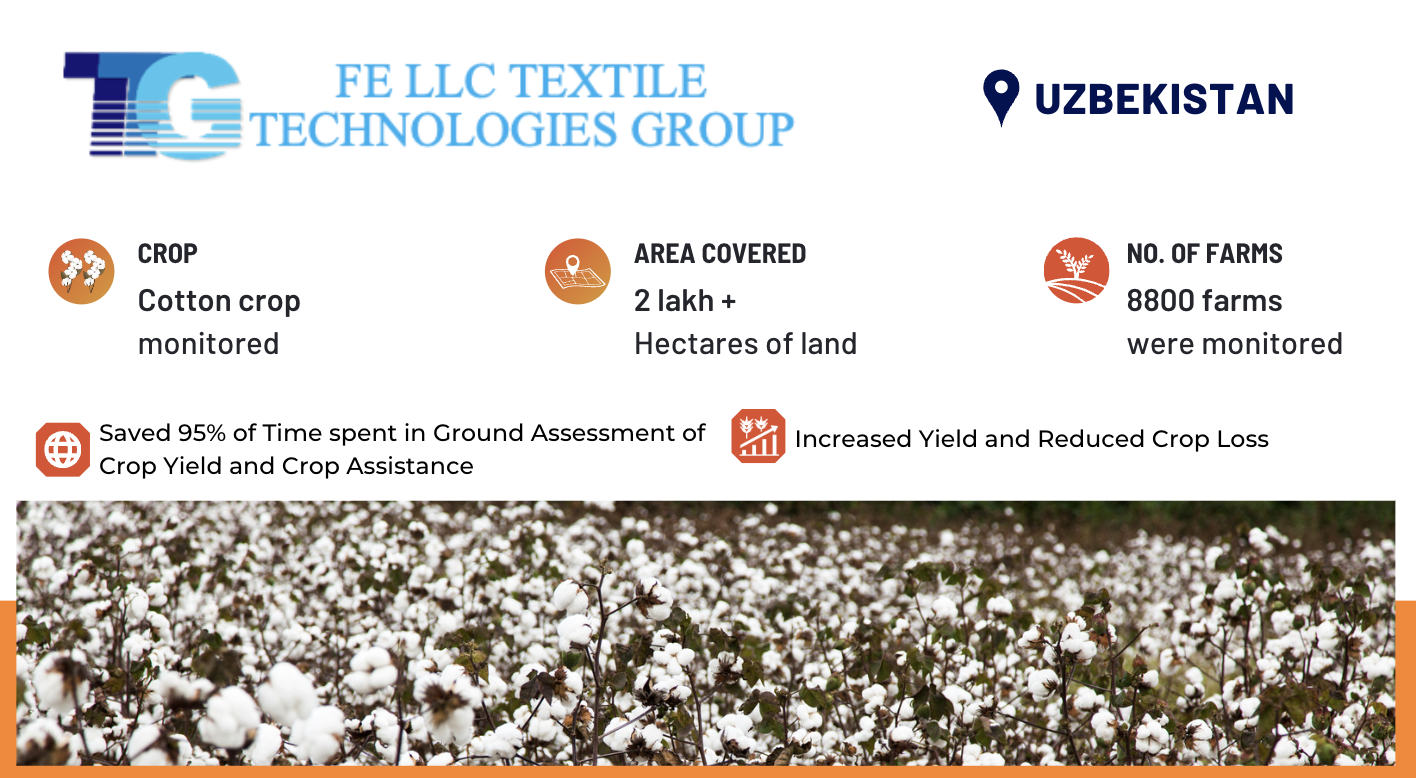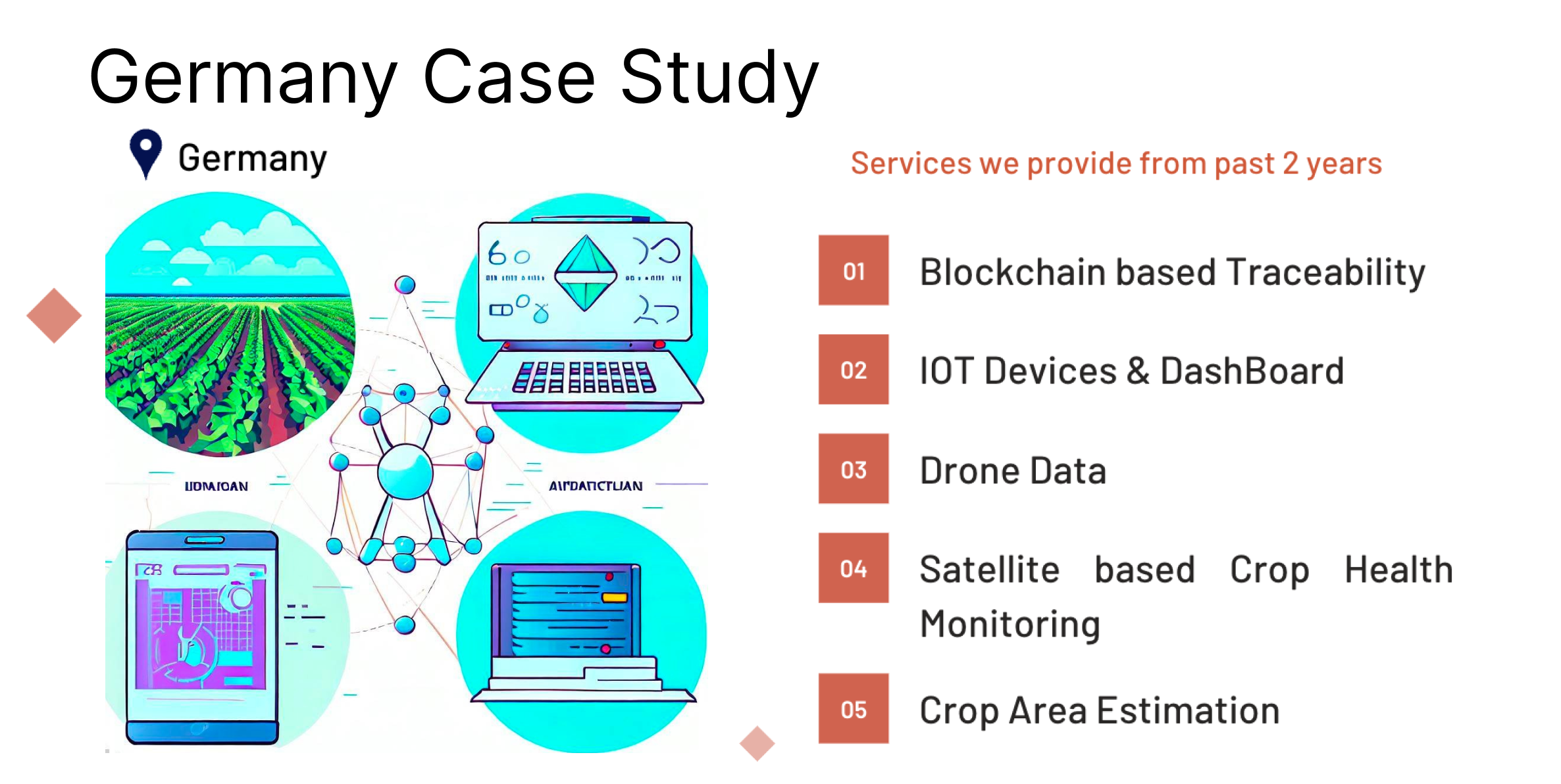 Provided them Multiple services as following:

Blockchain based Traceability

IOT Devices & DashBoard

Drone Data.

Satellite based Crop Health Monitoring

Crop Area Estimation
Troforte Innovations, Australia
Connected with us from past 3 years
Million+ Hectares of land to be successfully Monitored
Will be using satellite based crop monitoring
Helping with a interface for soil testing reports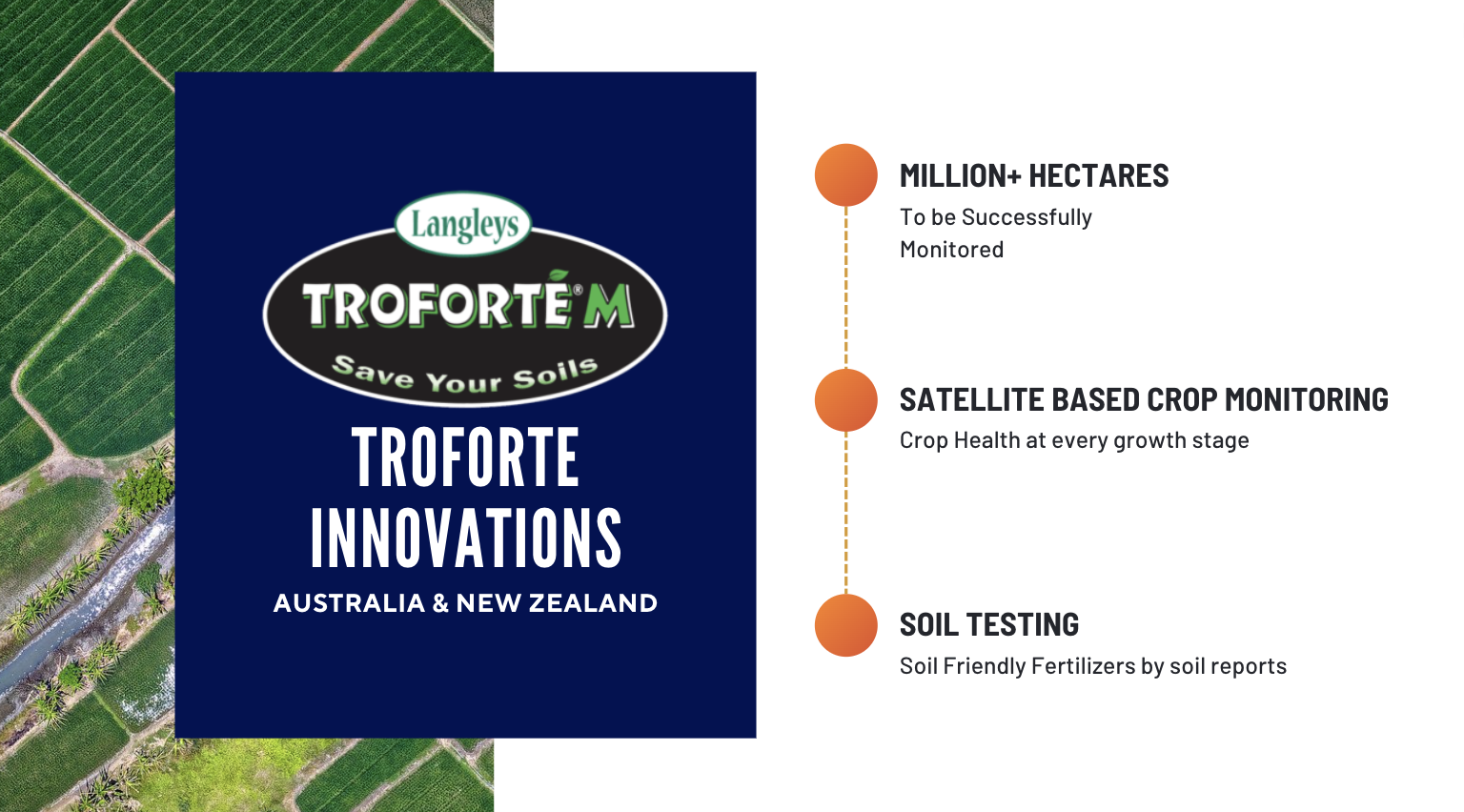 Hectares successfully monitoring
Farmonaut is a renowned team of individuals dedicated to revolutionizing the agricultural industry through the development and implementation of cutting-edge technologies. Led by Ankur Omar, the founder of the company, the team comprises a diverse group of professionals with extensive experience and expertise in various domains.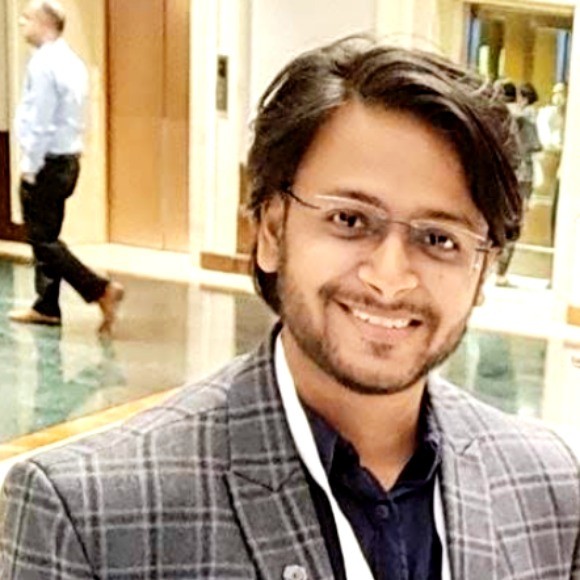 Is an alumnus of BITS Pilani and has been actively involved in developing technologies for over seven years. His passion for leveraging technology to address challenges in agriculture has been the driving force behind the establishment of Farmonaut.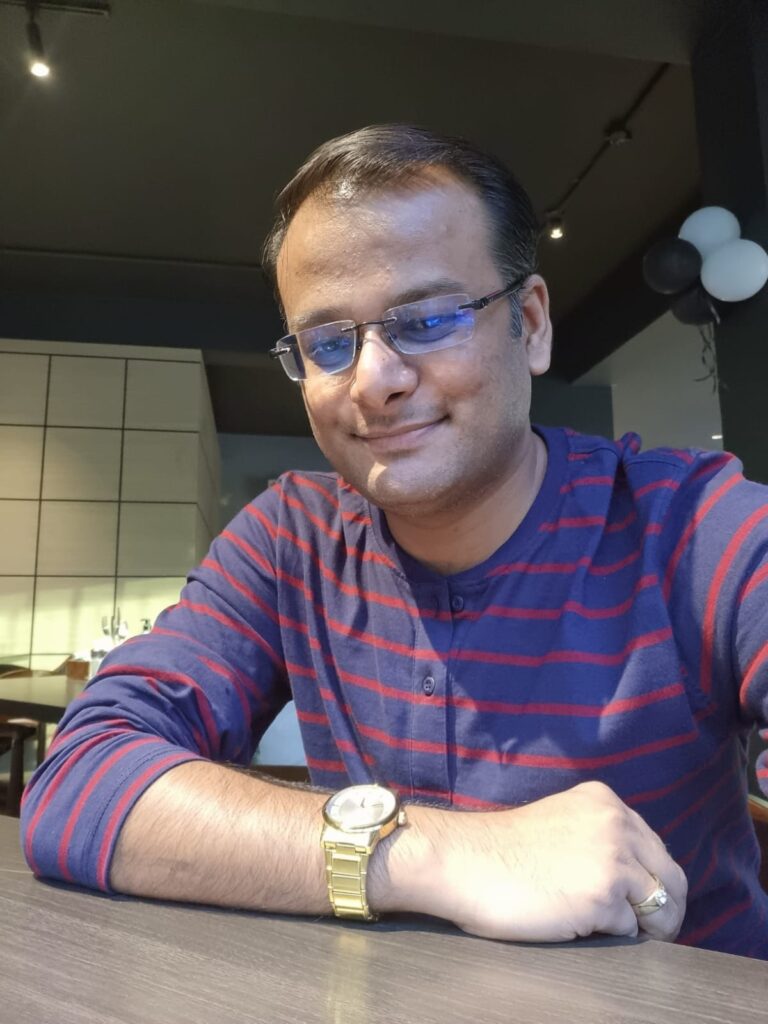 Brings over a decade of experience in the field of education technology (ed-tech). His expertise in this domain plays a crucial role in shaping Farmonaut's initiatives and ensuring the effective dissemination of knowledge to farmers and stakeholders.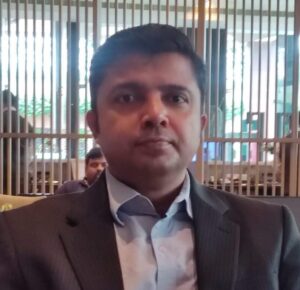 Possesses more than 15 years of farming experience, including expertise in the Latin American market. His deep understanding of the agriculture industry and global market dynamics allows him to effectively communicate the value proposition of Farmonaut's solutions to potential customers.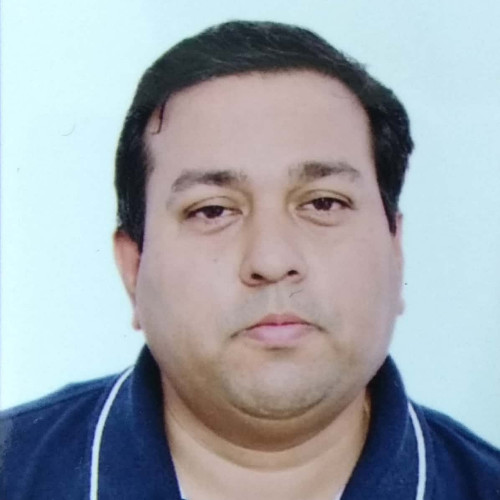 Brings over two decades of experience in trading farming commodities in the Middle Eastern market. His extensive knowledge of global agricultural trade dynamics and marketing strategies strengthens Farmonaut's position in reaching out to potential customers and expanding its market presence.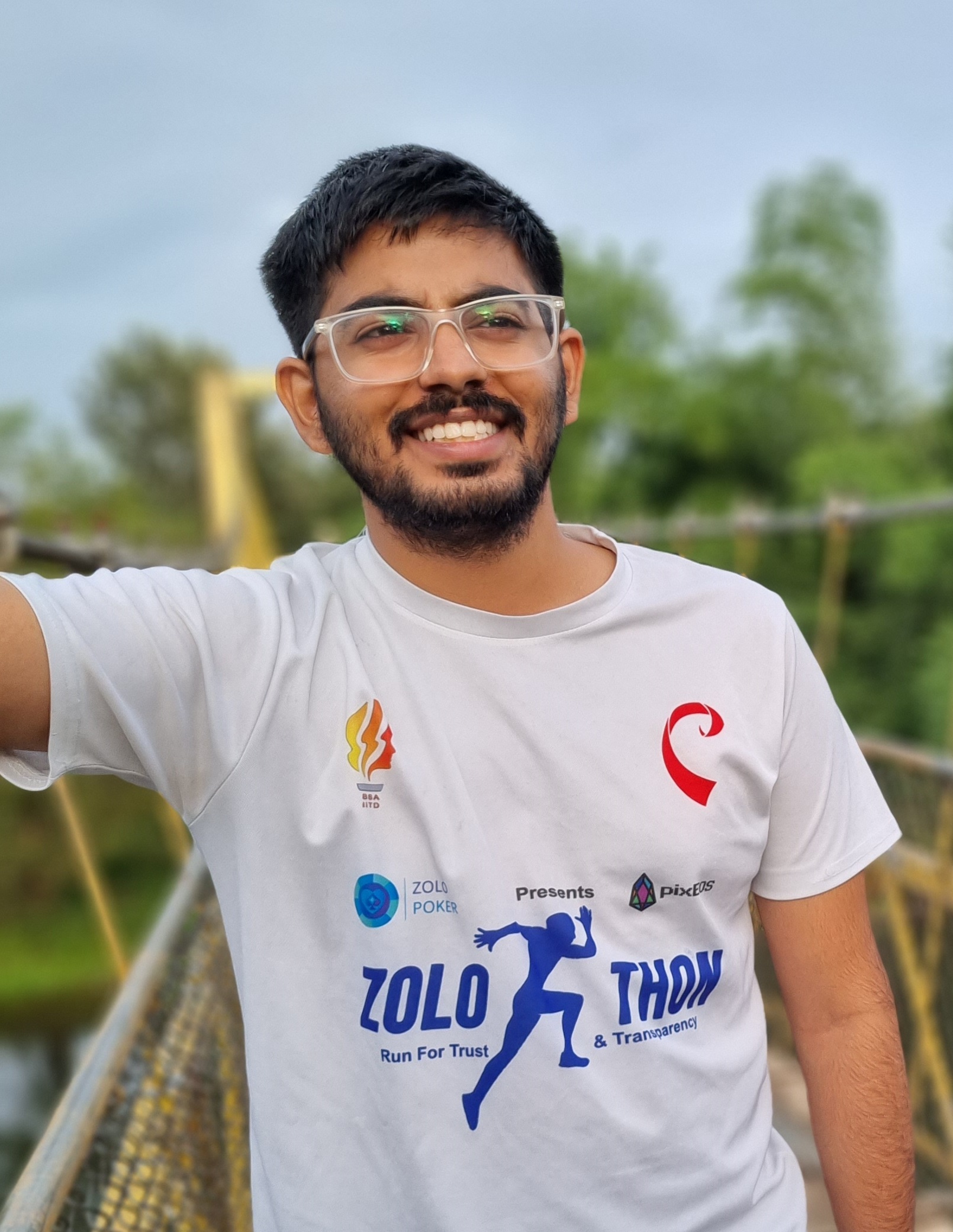 He is from IIT Delhi, plays a critical role in the technical development of Farmonaut's software solutions. With his expertise in software engineering, he contributes to building robust and user-friendly applications that cater to the specific requirements of the agricultural sector.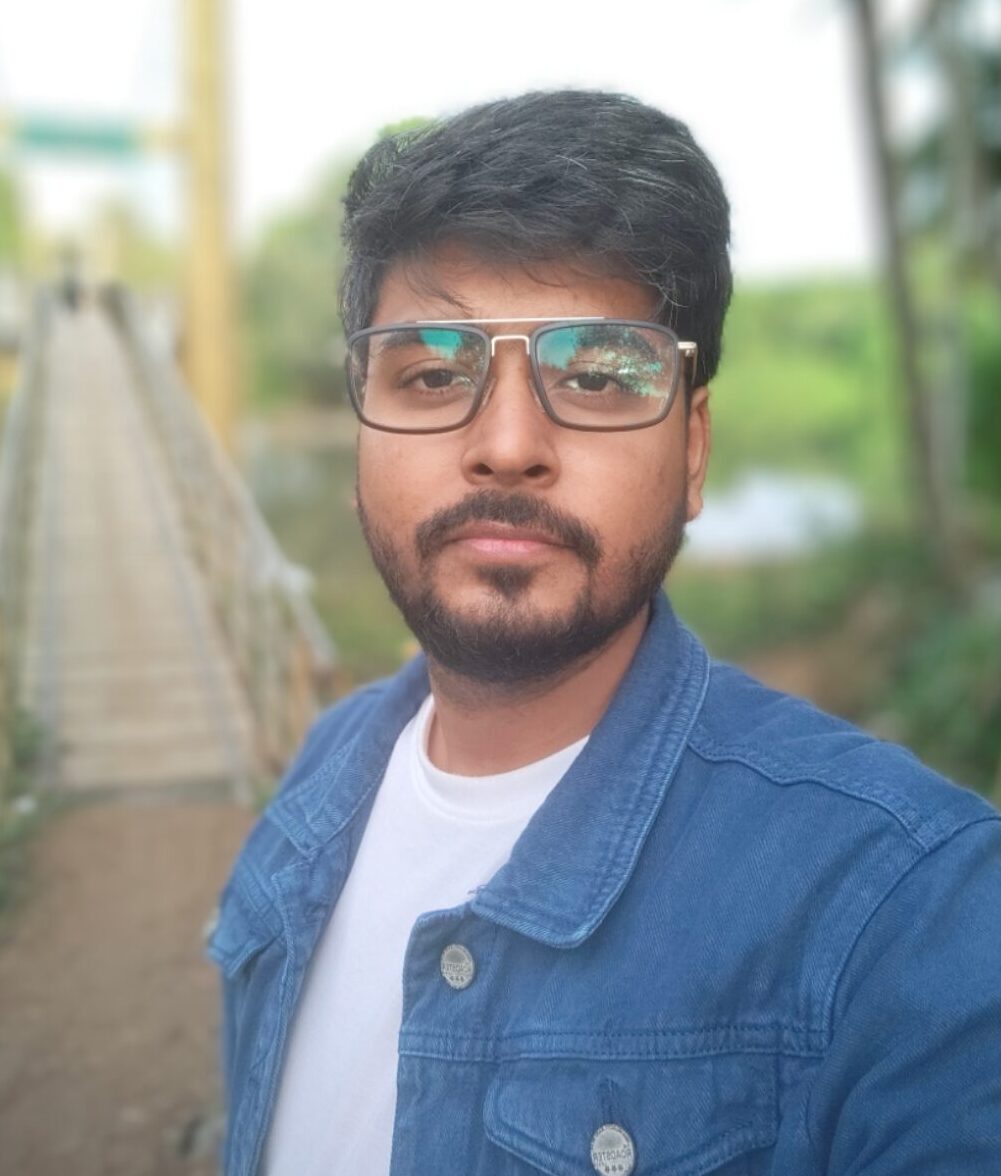 Has over seven years of experience in developing technologies. His role involves overseeing the product development lifecycle, from conceptualization to execution, ensuring that Farmonaut's solutions meet the needs and expectations of farmers and other stakeholders.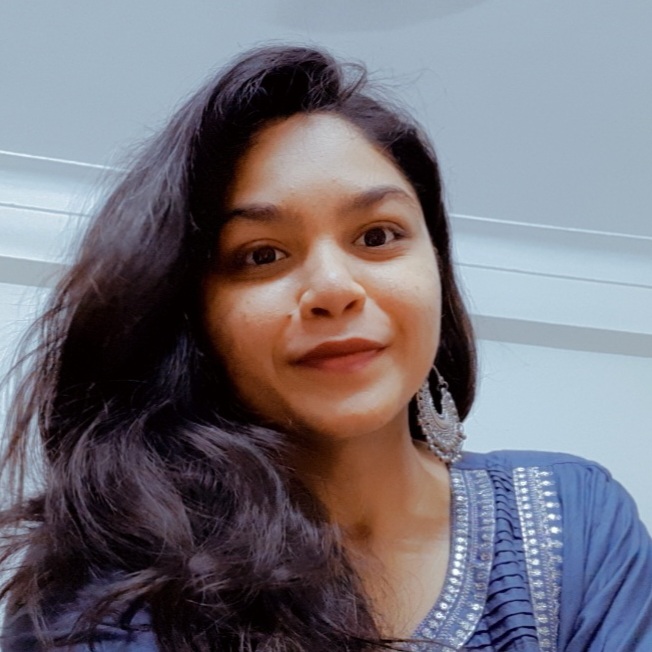 Holds a degree from Navsari Agriculture University. With her background in agriculture, she contributes significantly to creating comprehensive and user-friendly documentation for Farmonaut's products and services. Her work ensures users have access to clear instructions and guidelines, facilitating seamless adoption of the company's offerings.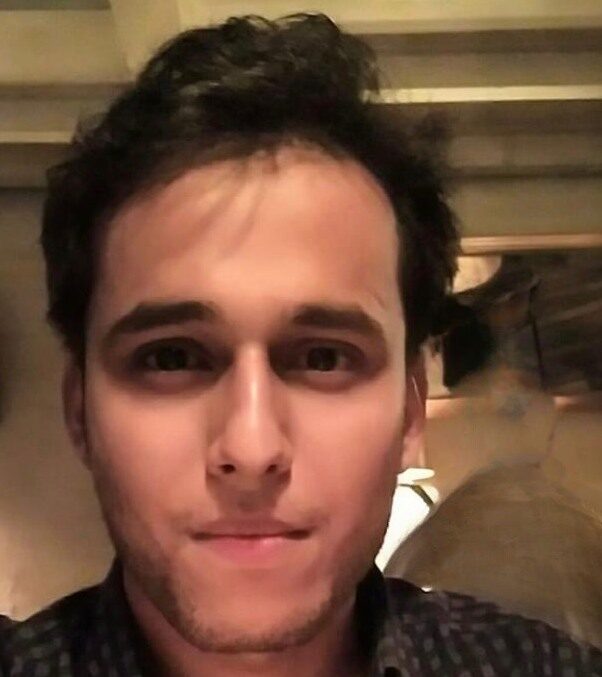 A Bachelor of Computer Science graduate, brings seven years of experience in technology management to the Farmonaut team. His expertise in managing and implementing technology solutions ensures the efficient development and deployment of Farmonaut's agricultural innovations.​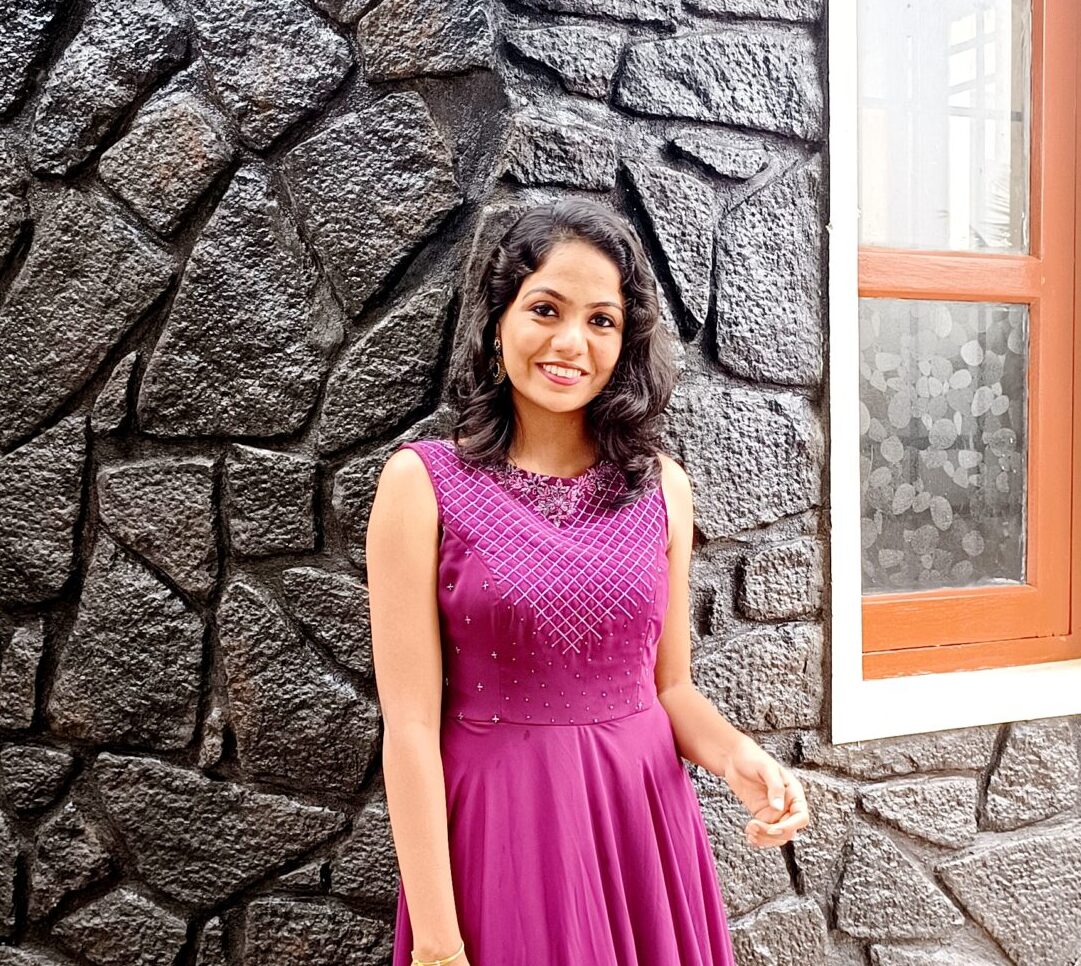 She is an Agri-tech professional with an Honours degree in Agriculture Science. She bring expertise in agribusiness management and content creation, combining her strong academic background with practical experience in the agricultural industry.​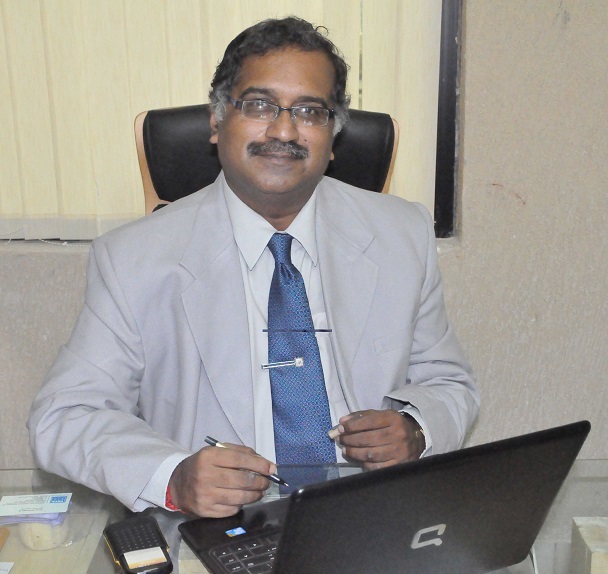 Serve as mentor to the Farmonaut team, leveraging his experience of over 30 years in leadership roles and business. His guidance and expertise provide invaluable support to the team, helping them navigate challenges and make strategic decisions.​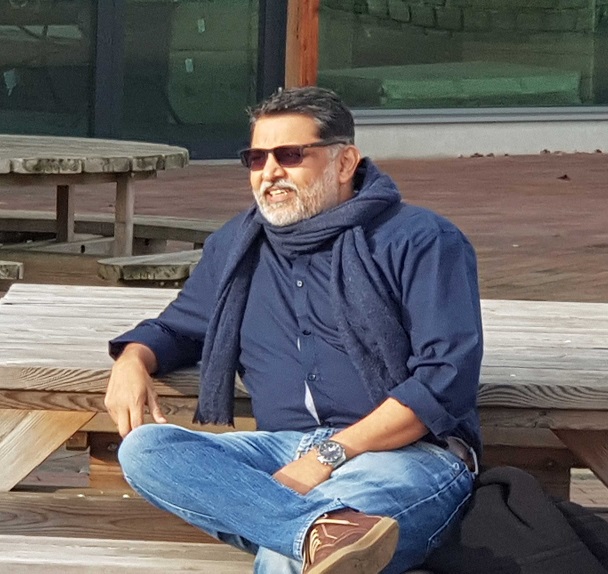 Serve as mentor to the Farmonaut team, leveraging his experience of over 30 years in leadership roles and farming. His guidance and expertise provide invaluable support to the team, helping them navigate challenges and make strategic decisions.​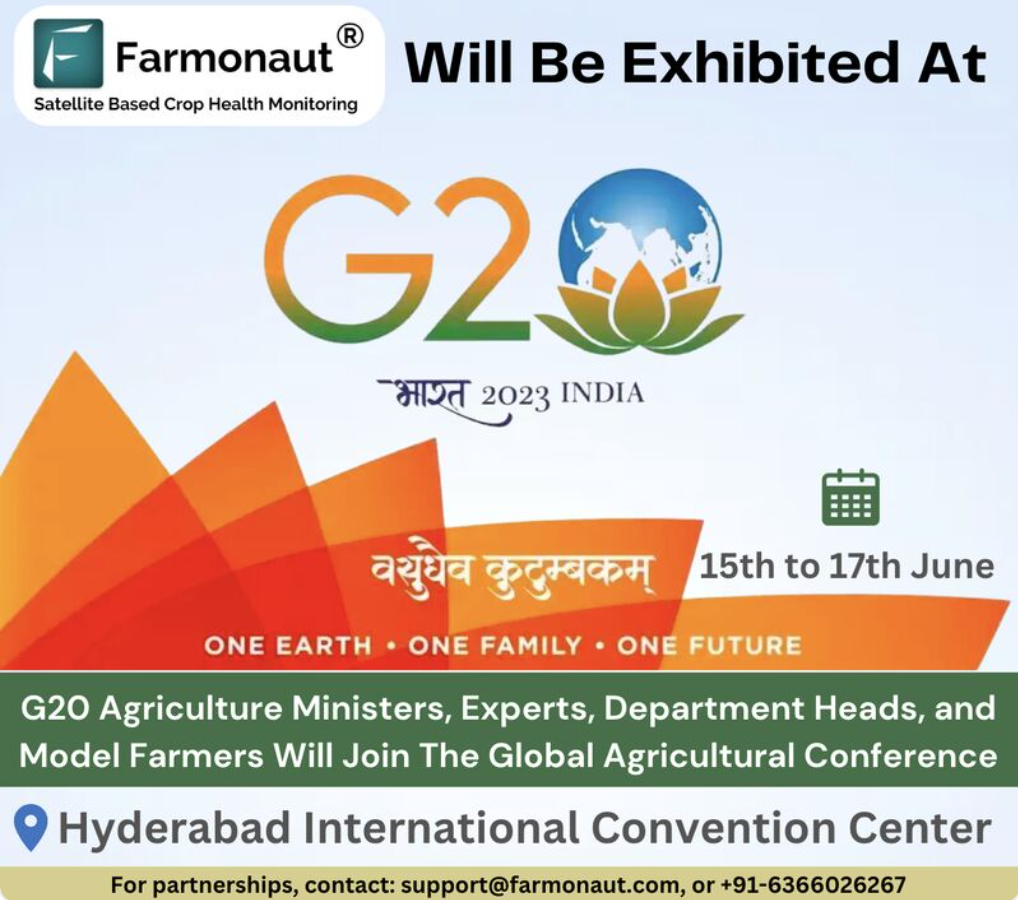 Farmonaut exhibited at G20 Summit
We are thrilled to announce that Farmonaut® exhibited at the prestigious G20 Conference from 15th to 17th June (3rd Agriculture Deputies Meeting and Agriculture Ministers Meeting). The conference took place at the magnificent Hyderabad International Convention Center.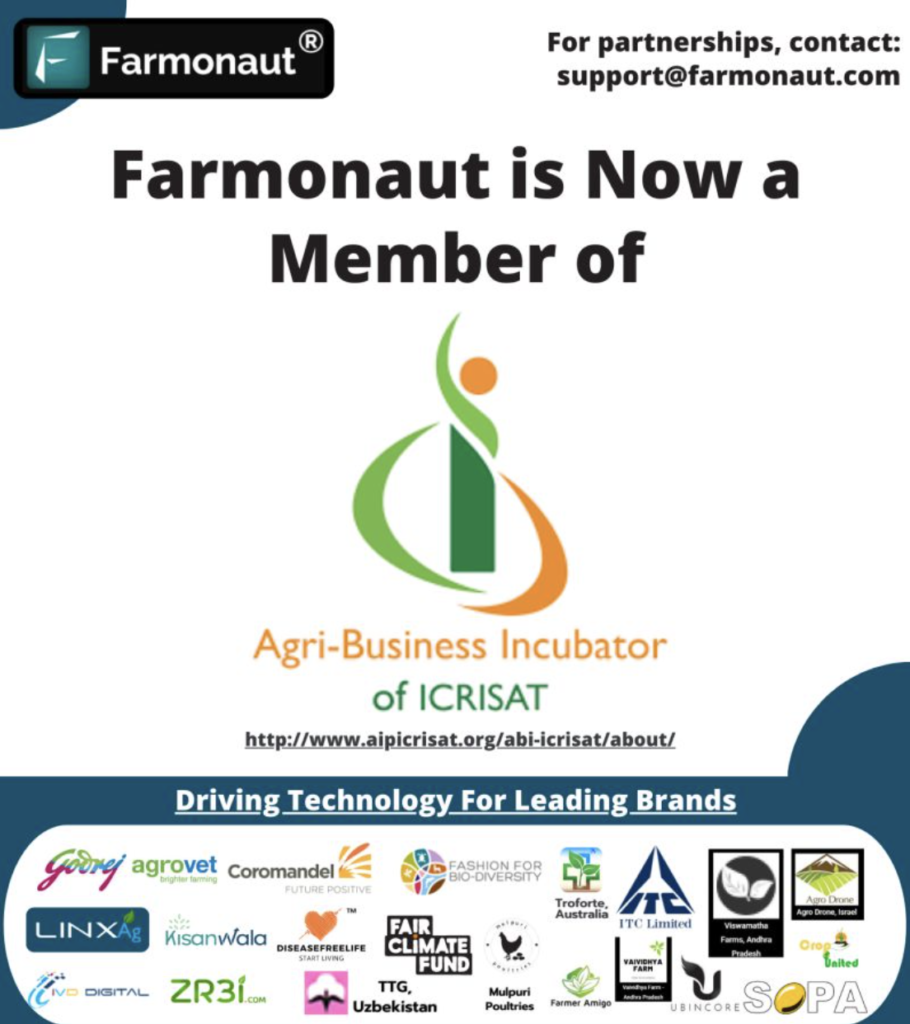 Farmonaut is now a member of ICRISAT
We are glad to announce that we are now a member of the Agri-Business Incubator of ICRISAT. ABI-ICRISAT was established in 2003 by ICRISAT with support of the Department of Science and Technology (DST), Government of India, under its National Science & Technology Entrepreneurship Development Board (NSTEDB).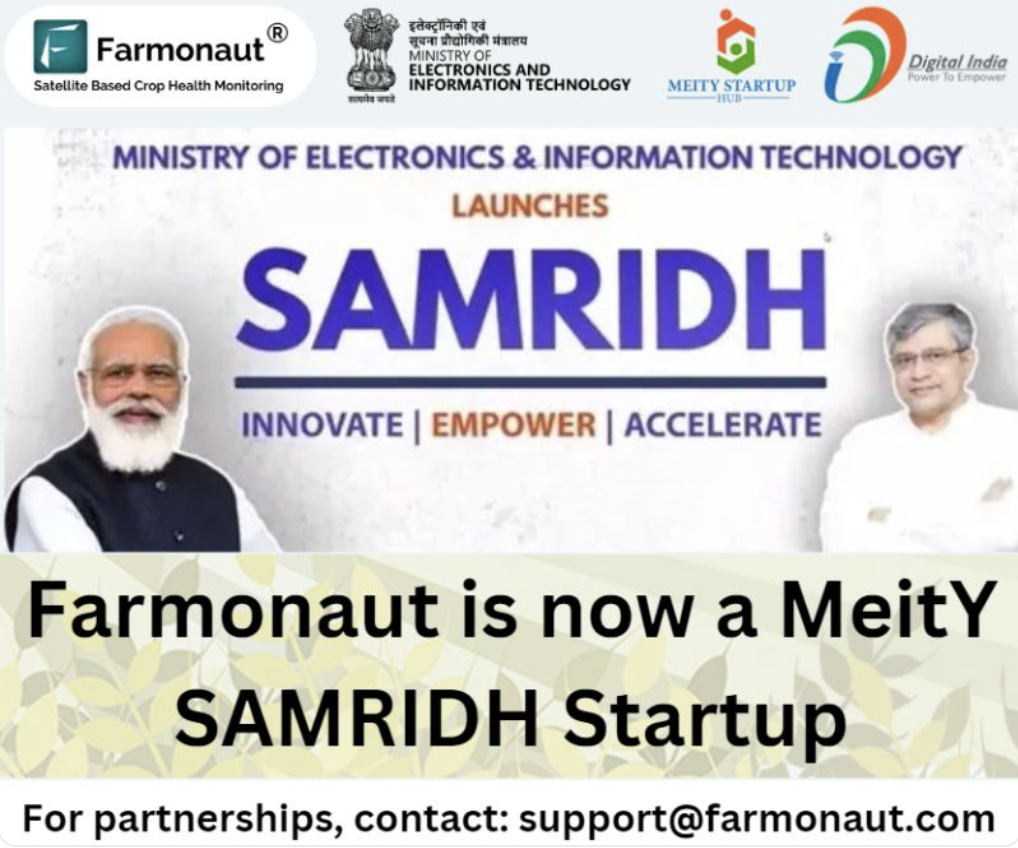 Farmonaut is now a MeitY SAMRIDH Startup
We are glad to announce that Farmonaut®️ is now a MeitY SAMRIDH Startup. Thank you Indigram Labs Foundation (ILF) for the nomination and guidance.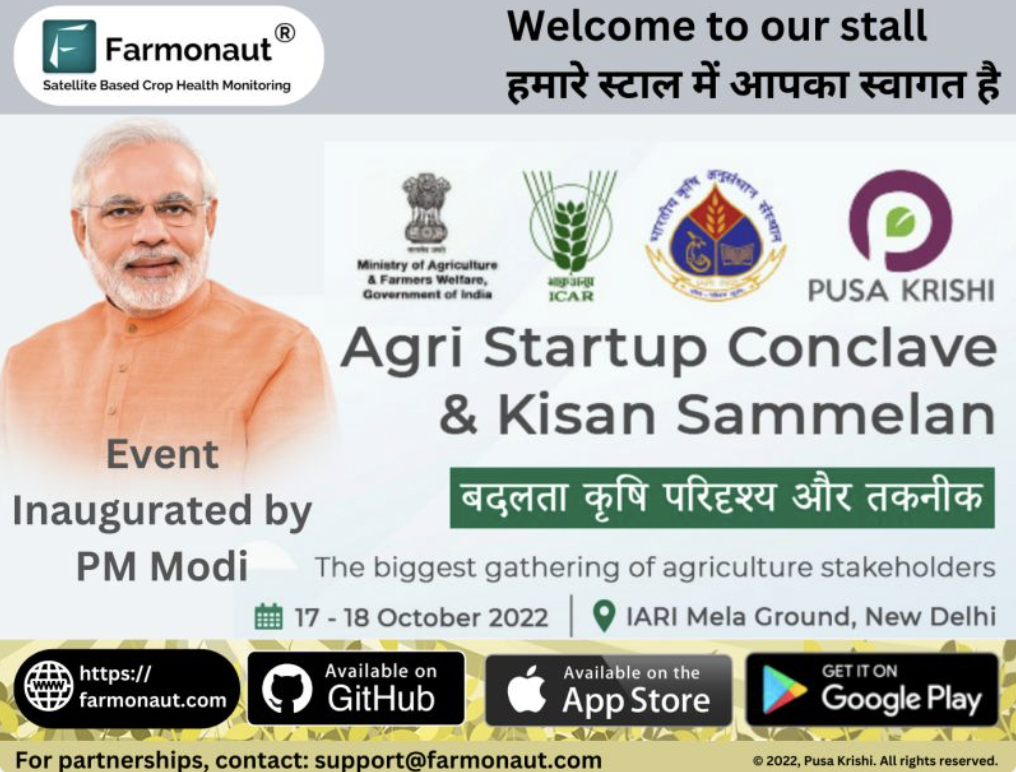 Farmonaut® has been nominated for participation in Agri Startup Conclave & Kisan Sammelan - 2022.
Agri Startup Conclave & Kisan Sammelan is a two-day celebration of India's breakthrough innovations in agriculture. The program aims at bringing together farmers from across the country for the Kisan Sammelan alongside innovators & agri-entrepreneurs for the startup exhibition at the Conclave.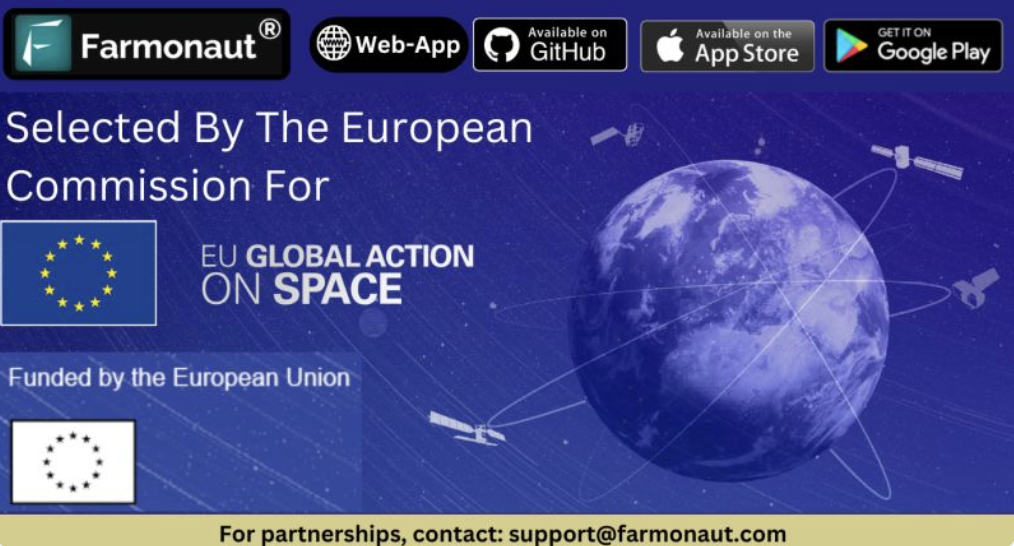 Farmonaut® selected by The European Commission for EU Global Action on Space.
The EU Global Action on Space is funded by the European Union and provides a range of partnership resources enabling EU and non-EU companies and organizations to work together within and beyond the space domain, to extend and enhance the application of the space program for society's further benefit.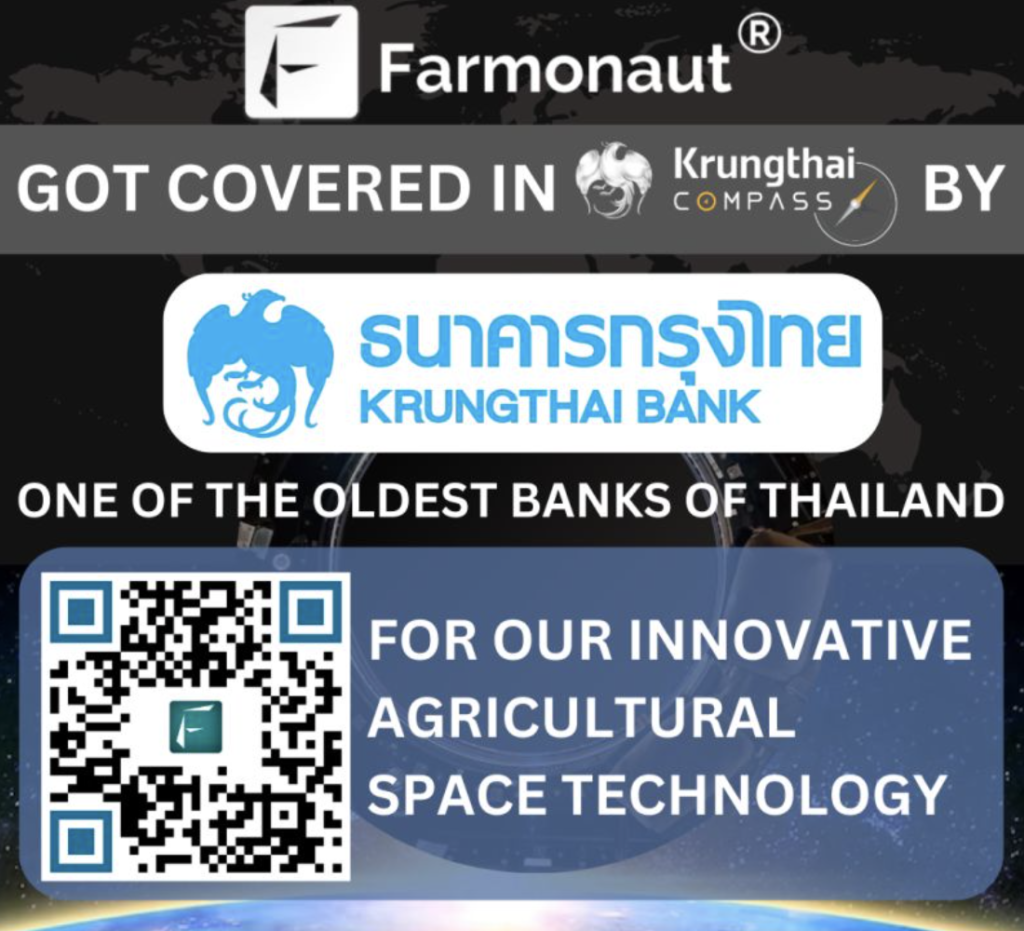 Farmonaut®, has been covered by Krungthai Compass, an esteemed financial platform of Krungthai Bank
One of the oldest and most prestigious financial institutions in Thailand. Krungthai Bank has a rich history of more than 50 years and is deeply committed to promoting sustainable growth. Its dedication to the agriculture sector and the welfare of the farming community aligns with our mission at Farmonaut. Their focus on innovation, especially in fostering advancements in agriculture, is something we profoundly respect and are delighted to be recognized by them.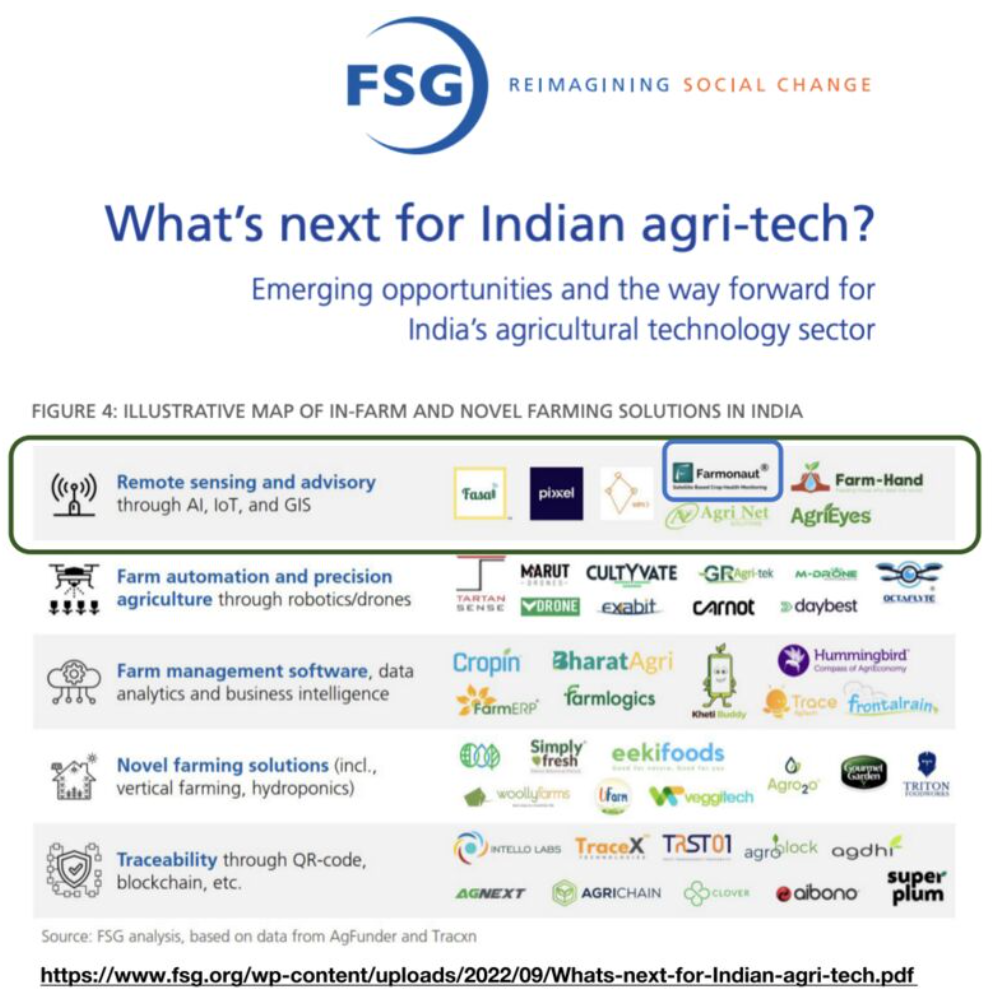 Farmonaut® has been covered by FSG in their latest report
Exciting news! Farmonaut® has been covered by FSG in their latest report on "Reimagining Social Change: Emerging opportunities and the way forward for India's agricultural technology sector." The report highlights the latest developments in India's agri-tech industry and the role that technology like AI, IoT, and robotics can play in revolutionizing agriculture. Farmonaut is proud to be a part of this change and we believe that technology has the power to make a real impact on the lives of farmers and communities across India.