Identify Issues With Your Crop Just By Your Voice

50+ Languages for App, Speech and Translation

Govt. Approved Database: 100+ Crops, 300+ Problems, 150+ Solutions

Discuss Your Farming Issues on the Forum

Satellite Imagery For Research (Non-Farming Usage)

Monitor Your Crop Via Satellite Imagery

Interact with the growing Farming community

Monitoring who is growing what in your region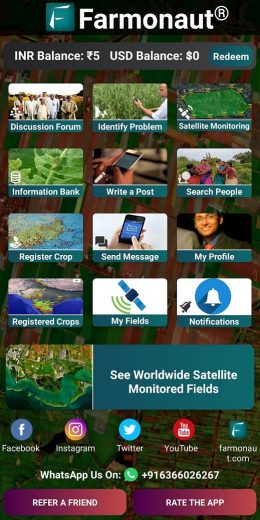 Research Collaboration with Chippy Pushpangathan on a DST funded project in Precision Agriculture​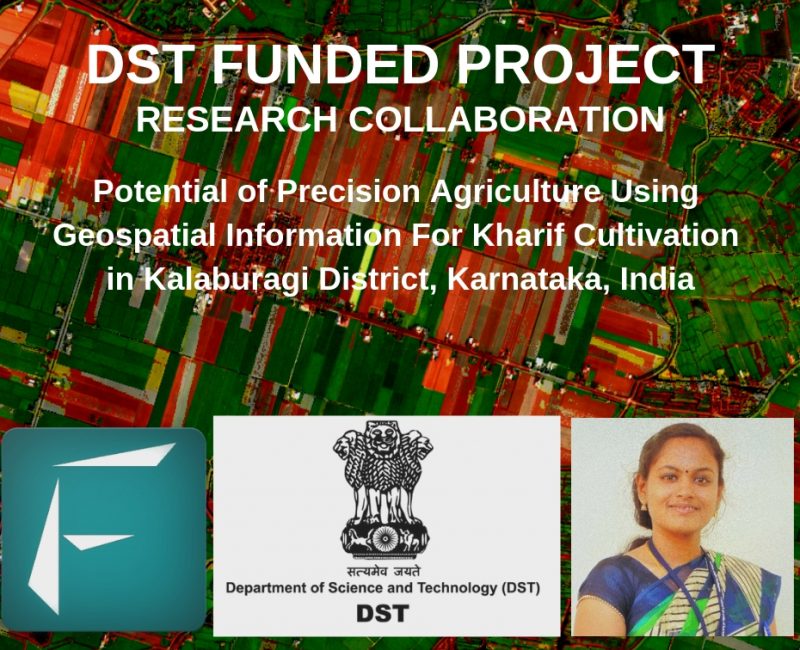 We are delighted to collaborate with Chippy Pushpangathan on a DST funded project which focuses on: "Potential of Precision Agriculture Using Geospatial Information For Kharif Cultivation in Kalaburagi District, Karnataka, India"
The research work is a crop centric work wherein the main focus will be towards identifying the potential of precision agriculture using geospatial information (more specifically the possibility of microwave remote sensing) for rain-fed pigeon pea (Kharif Tur Dal). The research work will focus on the farming land in and around Kalaburagi district and will focus on Tur Dal of this Kharif season of 2019 (June to November). This research work is funded by the Department of Science and Technology (DST, Govt. of India) under INSPIRE Scheme.
Access to Latest and Historical Satellite Imagery ranging from 13 different bands in visible and non-visible spectrum as well as 7 more Farmonaut's own processed imagery types. The imagery can be accessed through our android app or through our website.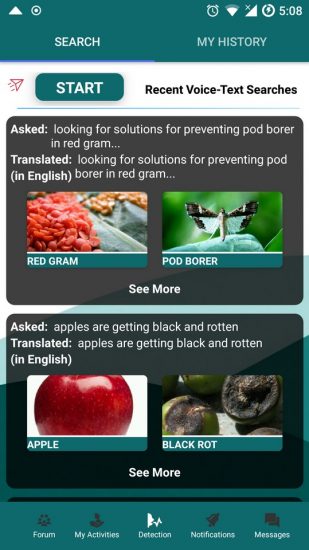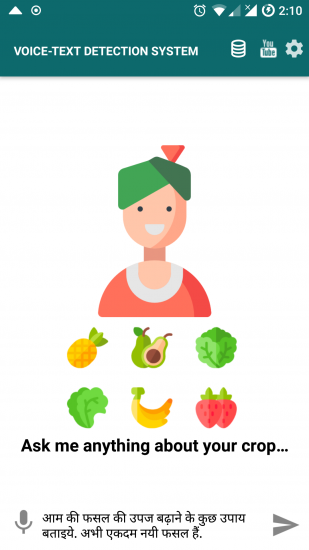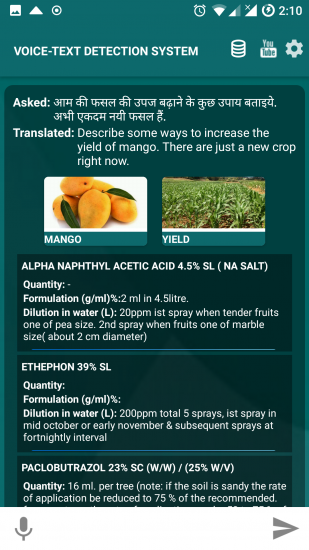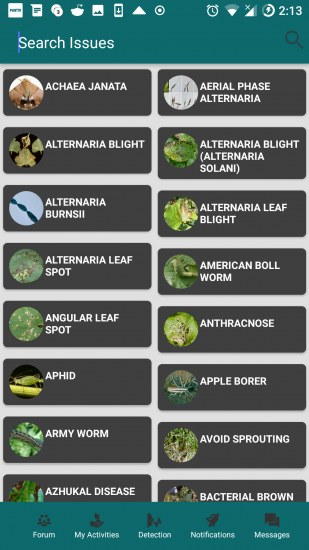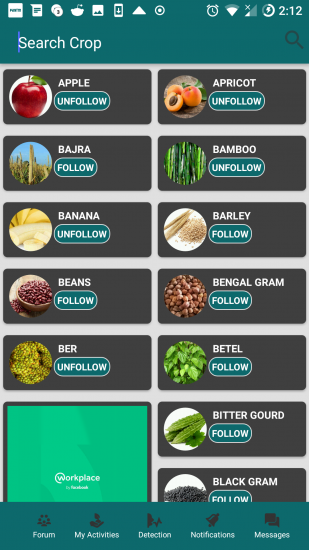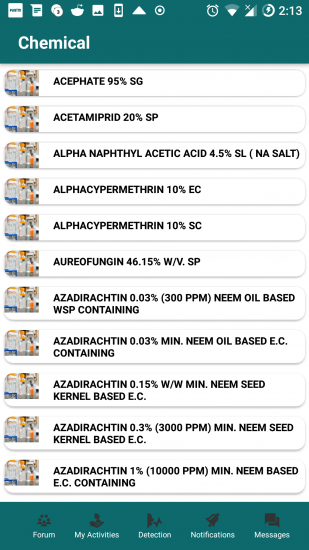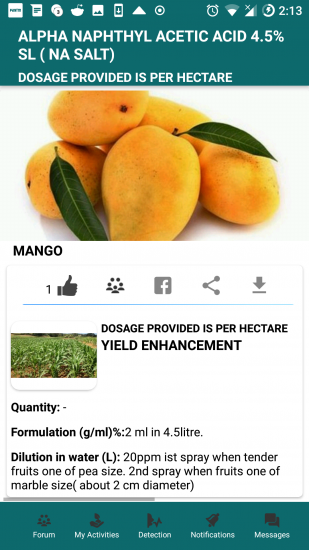 Farmonaut can detect 100+ crops and can identify 300+ different issues in the crop just by your voice explanation of the problem in a language of your choice (50+ languages supported). Farmonaut not only identifies the issues, but also provides solutions approved by: Central Insecticide Board & Registration Committee.
Farmonaut database is a result of rigorous research and contains details for 100+ crops, 300+ issues, and 150+ chemicals (pesticides, insecticides, plant growth regulators etc.)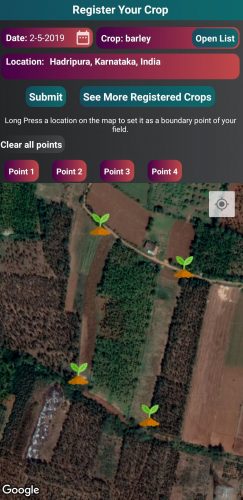 Check who is growing what in your region to optimize your cropping strategy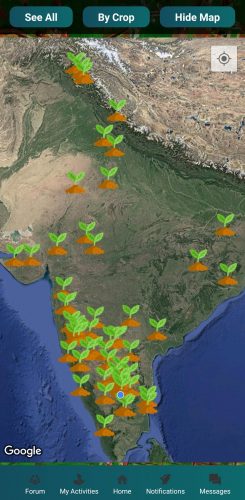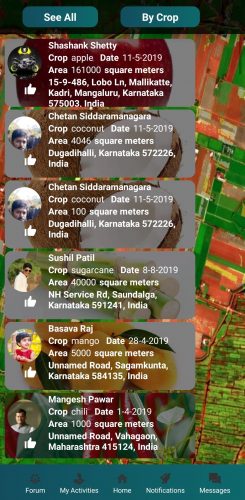 Every year, so many farmers are not able to sell their produce at a good price, because they do not know quantity of the same crop produced in their region. If everyone is sowing the same crop, then the surplus supply will decrease the regional price. Using the crop registration system, farmers can share what crops they are producing in their region. This data can be verified only by people in their vicinity. With this information available publicly to the community, farmers can change and modify their crop sowing strategy. 

What it takes to be a farmer in India | A Farmer's Perspective | Rajendra Prasad
In these articles, we will share a farmer's story about his/her ups and downs and the challenges which they face in day-to-day agriculture in their own words. This article is about Rajendra Prasad. 
In India, thousands of tonnes of crop gets destroyed every year due to improper use of insecticides, pesticides, plant growth regulators etc. This destruction of crop can happen either if a farmer uses these chemicals without any scientific knowledge by themselves or by relying on their local shops. 
At times when Farmonaut detection system is unable to identify the issue, you can post your problem onto Farmonaut Forum. As the community grows, your issue will be resolved quickly! Farmonaut brings farmers around the world close as anyone can connect with anyone with no language barrier in place.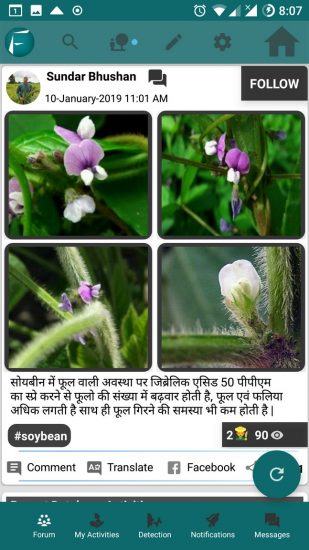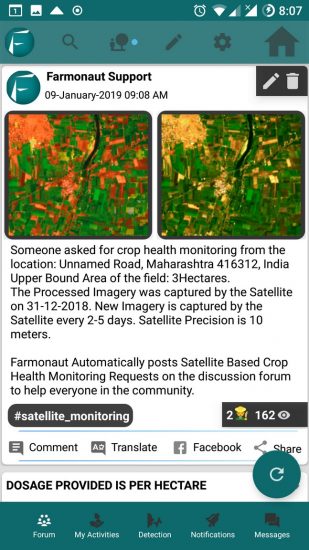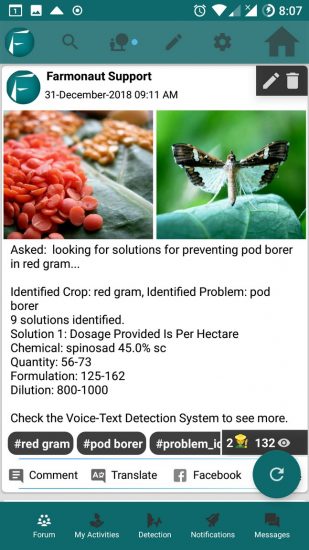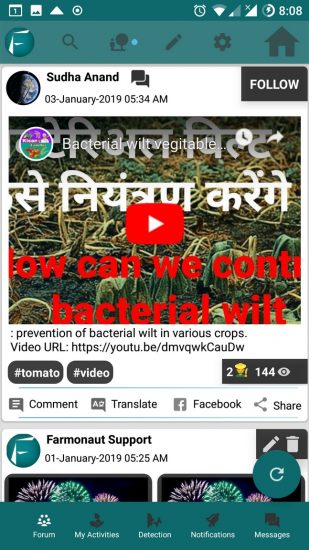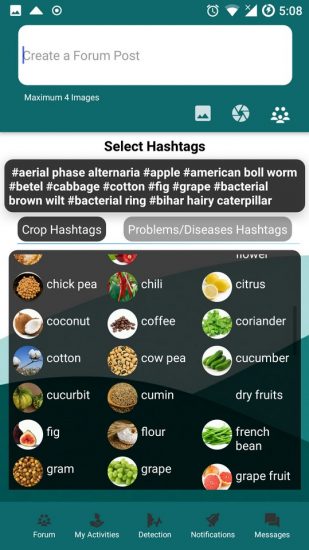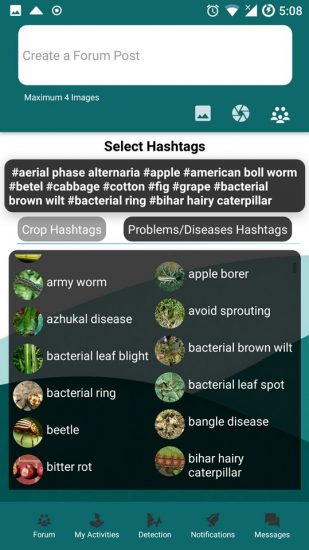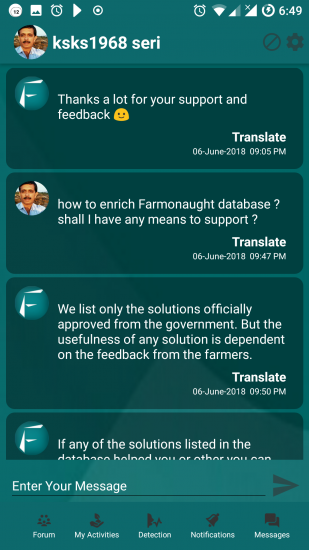 Evoma Business Center,
Office No: 310-A, # 88 Borewell Road,
Opposite Whitefield Post Office,
Whitefield, Bengaluru, Karnataka
Pin: 560066
Phone: +91-6366026267
For any queries email us at: