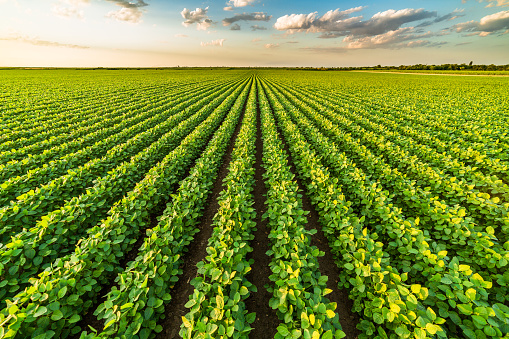 25X Faster & Highly Accurate
Farmonaut's Crop Area Estimation
Farmonaut® is a technology company that is revolutionizing the way crop area estimation is done. With our cutting-edge automated crop area estimation system, we have made it super easy, quick, and highly scalable to estimate the area of crops from anywhere in the world. Our web platform is all that's needed to estimate the area of crops like cotton, paddy, banana, wheat, rice, coriander, cumin, yellow corn, corn, soybean, barley, sugarbeet, clover, and many more.
The Farmonaut® system is not only fast and accurate, but it is also 25 times faster than traditional crop area estimation methods. This means that farmers and agriculture businesses can save a lot of time and money by using Farmonaut® instead of traditional methods. The system is also highly scalable, which means that it can handle large volumes of data, making it ideal for large farming operations.
Farmonaut® has already done crop area estimation for cotton in various districts of Maharashtra, including Aaurangabad, Wardha, Amravati, Parbhani, Nanded, and Nagpur. The system has also done area estimation for paddy in several districts of Madhya Pradesh and Bihar. These estimations were done with fairly high accuracy, which is a testament to the effectiveness of the Farmonaut® system.
One of the key benefits of the Farmonaut® system is its ability to predict potential yield. This means that farmers can use the system to estimate the potential yield of their crops, which can help them make better decisions about when to harvest, how much to plant, and other factors that can impact their profitability.
Save a lot of Time & Capital
Farmonaut® has worked with several high-profile clients, including:
These clients have used the Farmonaut® system to improve their crop area estimation accuracy, save time and money, and make better decisions about their farming operations
The Farmonaut® system is also highly customizable, which means that it can be tailored to meet the specific needs of different farming operations. This flexibility makes it ideal for a wide range of clients, from small-scale farmers to large agriculture businesses.
The Farmonaut® system works by using satellite imagery and artificial intelligence algorithms to identify and estimate the area of crops. This data is then analyzed and processed by the system, which can provide accurate and reliable estimates of crop area and potential yield.
In addition to crop area estimation, Farmonaut® also offers several other services, including weather forecasting, soil analysis, and crop health monitoring. These services can help farmers make better decisions about their farming operations, improve crop yields, and reduce the risk of crop failure..
Overall, the Farmonaut® system is a game-changer in the world of crop area estimation. With its fast, accurate, and highly scalable capabilities, it is helping farmers and agriculture businesses around the world make better decisions and improve their profitability. Whether you are a small-scale farmer or a large agriculture business, the Farmonaut® system can help you achieve your goals and grow your business.