Rapid Identification of Number of Trees Within A Farm Using High Resolution Satellite Data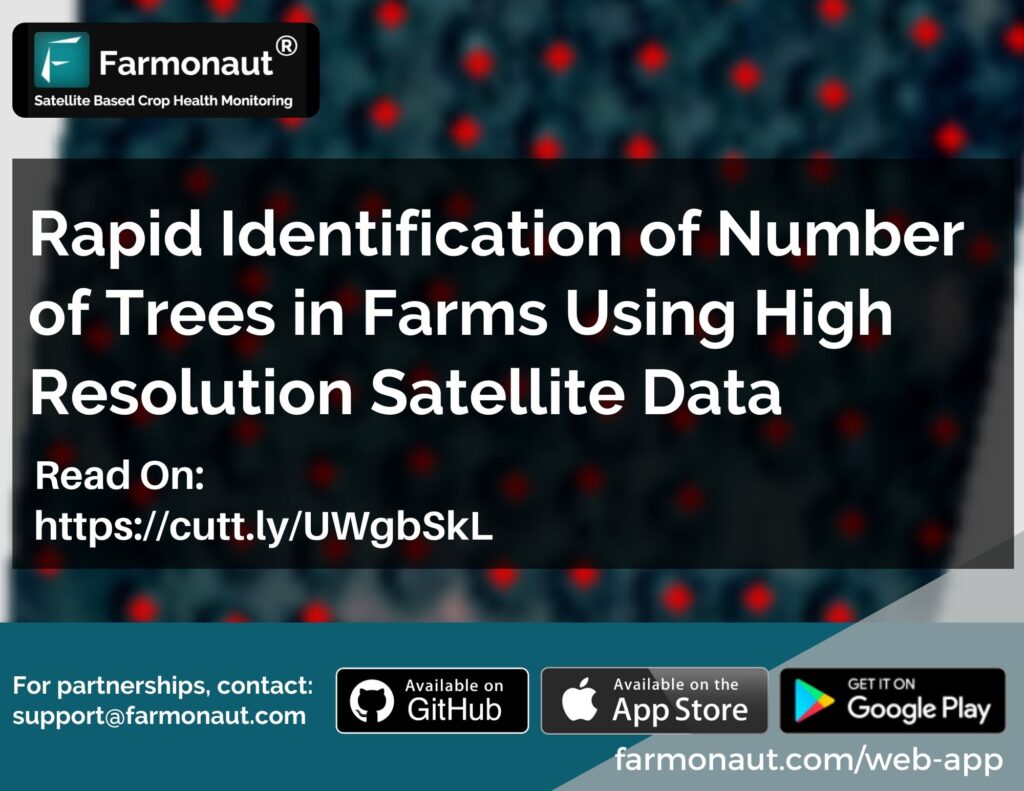 Introduction
To facilitate customized ground advisory to the farmers it is important to know several ground level parameters, growing conditions, farming patterns, crop count etc. A ground level survey is feasible only if it is to be done on a limited focus group. However, as the scale of survey group increases, it is nearly impossible, time consuming and financially infeasible to setup and command the ground team to visit and gather farmer data. So, it is essential to look up to the technology to solve the scalability issues and provide the meaningful insights.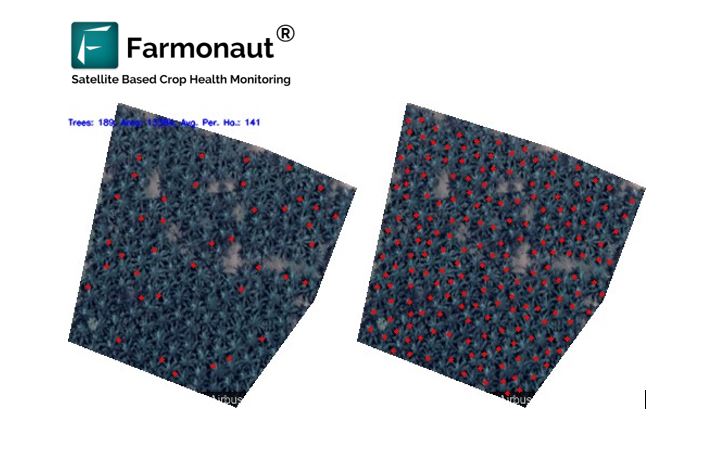 One such example is estimation of the number of trees within a field without actually visiting a field itself. With the rapid expansion and enhancement of satellite technology, this once undoable task has become much more feasible now if the computational power is available.
At Farmonaut, we performed such analysis for one of our business clients for more than 800 farmlands totaling 1000+ hectares in area. Not only did our system got the results pretty accurate, but also the automation system developed by us made the estimation at a faster pace. The system is developed in such a way that it can estimate these results for as many fields as required. A few results are attached below: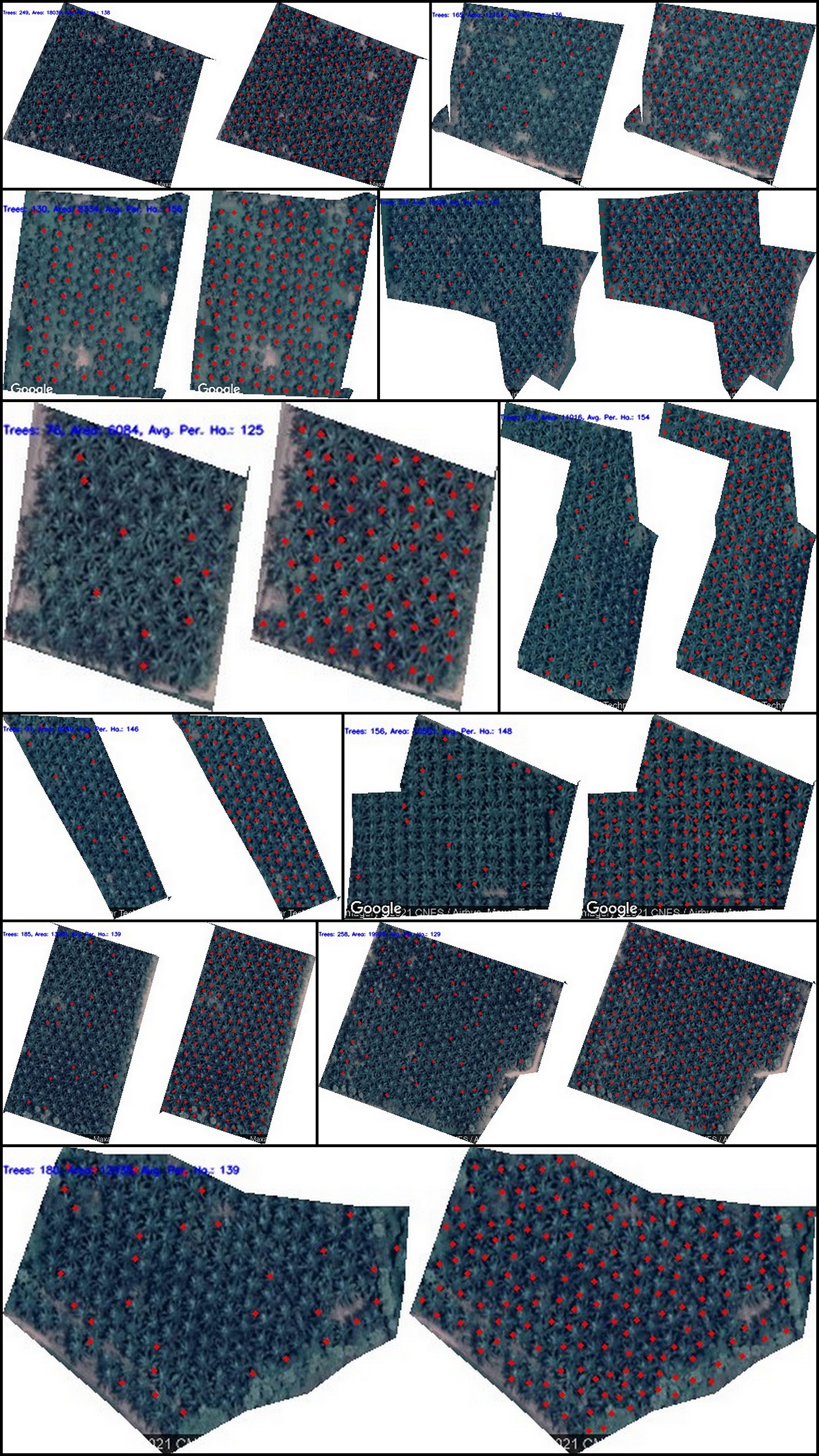 The estimation of number of trees within a farm can help us identify whether the field has an optimum number of trees/plants planted per acre. Not only that, if any such farmers are identified who have less than optimum number of trees/plants in their farm, they can be given extra attention to by the ground team to ensure that they are aware of the fact that they need to correct this problem by planting more trees.