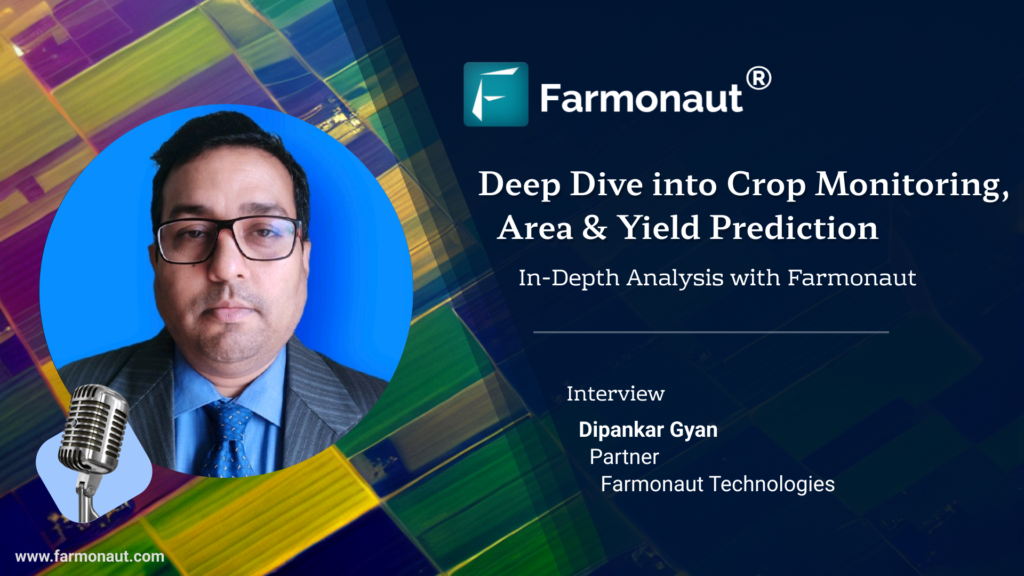 Hi Dipankar ji! Can you throw some light on fundamental principles of crop monitoring and yield prediction that lay the foundation for effective agricultural decision-making?
Sure. Crop monitoring and yield prediction can be very important for decision making at every stage of a crop. The goal is effective decision making that will help reduce inputs and loss and enhance yields. Crop monitoring can be done through naked eyes by field scouting, digital images, IoT devices and remote sensing. Farmers through experience can use naked eye for decision making but this process has a lot of limitations. Through digital images, it can be shared with experts for decision making but it also lacks the details and cannot be done at a scale. Through sensors we can only manage to a very small area and the it is very costly. Remote sensing and precision farming is the only methodology through which crop monitoring can be done at a scale i.e from farm level to country level. Also, it is more scientific and it covers large range of problems. It addresses the intervention required and helps in saving costs. Also, yield prediction is the most important parameter in crop monitoring by remote sensing. By this methodology we can calculate yield on different types of crops in different climatic conditions, different soil types and other phenological properties. So, for effective decision-making remote sensing is the most reliable, scientific, scalable and cheap method of crop monitoring and yield prediction.
Also, How crucial is accurate data collection and analysis in crop monitoring and yield prediction, and what are the primary factors influencing the accuracy of these predictions?
In the emerging world of data, Accurate data collection is the base of any type of crop monitoring and yield predictions. If the data goes wrong the diagnosis of the problem will be incorrect. Any wrong information will directly or indirectly impact the decision and will lead to wrong conclusion and wrong prescriptions which will indirectly impact yields. Also, any incorrect data analysis despite correct input data could be bad for crop monitoring and yield prediction. Yield of crops are the functions of timely action throughout the crop cycle from field preparation to harvest of crop. So, if any intervention due to wrong data collection or wrong analysis could lead to yield loss.
Primary factors impacting the accuracy of prediction is the correct collection of field data, crop type, soil types, climatic zones, weather factors, farming practices and other phenological properties. If the data provided are correct then the accuracy will improve and lead to better yields.
So, to help any predictions to succeed the input data and analysis has to be correct.
Well relating to that Can you elaborate on the key technological approaches Farmonaut employs for accurate crop monitoring and yield prediction, ensuring data precision and reliability?
Certainly, Farmonaut uses remote sensing data from various satellites constellations, ground data, complex algorithms, Artificial Intelligence and Machine learning models, Deep learning models, Statistical models, Agriculture experts, Weather forecats for accurate crop monitoring and yield prediction. Ground truthing of data and feedback from clients are done to ensure data precision and reliability. Historical data from various agencies are used as comparison for ensuring accurate yield prediction and reliability. Automatic feedback from farmers by using Whatsapp and Farmonaut App helps in improving accuracy of crop monitoring and yield prediction. 
Considering the diversity in agricultural practices, how does Farmonaut integrate principles of crop monitoring and yield prediction to develop solutions suitable for various regions and farming methods?
To cope up with diversity, Farmonaut uses both its scientifically developed tools and its algorithms along with ground truth data to integrate crop monitoring and yield prediction. Considering diversity of agriculture Farmoanut engages with clients for ground level data and its automated field level feedback mechanisms from farmers using Whatsapp and Apps are used for crop monitoring and yield prediction. Farmonaut has developed crop monitoring and yield level prediction across geographies from small fields to large fields. Farmonaut is a crop neutral and location neutral platform to provide services addressing wide range of problems.    
From a foundational perspective, how do Farmonaut's tailored solutions positively impact farmers by enhancing their ability to make informed decisions and optimize crop yields and resource usage?
Basically Farmonaut's tailored solutions helps farmer take timely and informed decisions regarding crop stress, water stress, pest attacks, optimizing water and fertilizer use, health of crop and organic carbon management. This helps farmers optimize crop yields and improves resource usage. So, the impact is reducing costs and improving incomes of farmers. Farmonaut from beginning is farmer centric and farmer-oriented company and all the solution developed are centered around farmers and in future will continuously develop solutions from farmer centric approach. With improvement in remote sensing and computing technology to deep learning models to 5G the target will be to help famers make informed decision in time bound manner. Farmers have successfully used and embraced our platform and provided positive feedback continuously and their information and feedback directly or indirectly has helped us to improve the accuracy of predictions and improve our models.
Talking about the farmers, how does Farmonaut collaborate with farmers and experts to gather ground-level data and improve the accuracy of predictions?
Farmonaut engages directly with famers from its platform or indirectly through Farmer Producer Organizations, agriculture companies, governments, research organizations etc which are directly connected to farmers and integrate their problems to provide solutions. Farmonaut sometimes collects data from field agencies, through government data of farmers or through automated feedback mechanism using WhatsApp, Farmonaut Mobile App, field teams of companies and governments. The continuous access to field levels data helps to improve models and apply various tools to address accuracy of predictions. Both in crop monitoring and yield prediction is done continuously from connections with ground data. 
At the end, what potential advancements do you envision in the field of precision agriculture that will further refine crop monitoring and yield prediction, and how is Farmonaut prepared to embrace these advancements?
In context to the field of precision agriculture, the founding principles of Farmonaut is on a strong footing and with its diverse team and strong leadership it has all the required ingredients for solving future problems like climate change and global warming to soil degradation. Future of agriculture is very uncertain due to adverse weather, global warming, climate change, soil degradation, falling yields and to address the problems, Farmonaut will continuously improve its problem for future solution ready. It will also engage with variety of organizations, governments and countries to refine the platform to address the problems of future. With falling costs and higher resolution of remote sensing solutions, 5G technology, advancements in AI and ML technology the problems of future can be addressed. Engaging with agriculture experts, weather experts and implementation of new technologies like Quantum Computing will help in processing of high volume of data in short period of time and provide solutions to farmers early, at lower cost, and higher frequency with more accuracy. Farmonaut is ready to solve future problems and embrace new technology and advancements for a bright future of agriculture.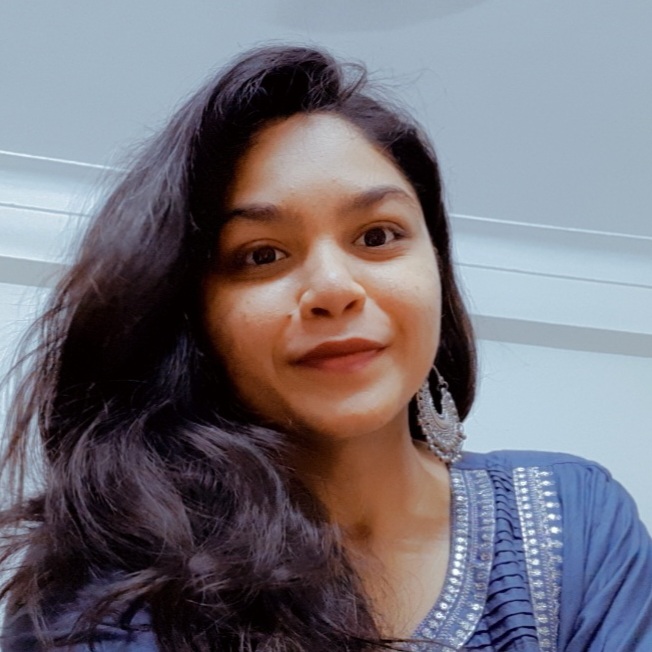 Shivani Dudhatra
Content Lead at Farmonaut Technologies
Shivani joined Farmonaut in August 2022. She holds a degree from Navsari Agricultural University. With her background in agriculture, she contributes significantly to creating comprehensive and user-friendly documentation for Farmonaut's products and services. Her work ensures users have access to clear instructions and guidelines, facilitating seamless adoption of the company's offerings.