Farmonaut Admin App - A Brief Overview
Farmonaut has made geotagging farmer fields more streamlined and a faster process. Our interconnected app ecosystem facilitates our clients to map fields through our android app and monitor, manage, and access data of the mapped fields through our robust and advanced web-app. This interoperability is a game-changer for organizations that find it difficult to map and manage fields at a faster pace. On top of this field mapping, our advanced app ecosystem will provide the latest and continuous satellite data of all the mapped fields to the users to help them take farm-level actions well in advance.
Features:
Add Regions From The Web App where mapping is to be commenced
These regions are the places where fields will be added through the admin app.
Login to Farmonaut Admin App through Phone OTP Authentication.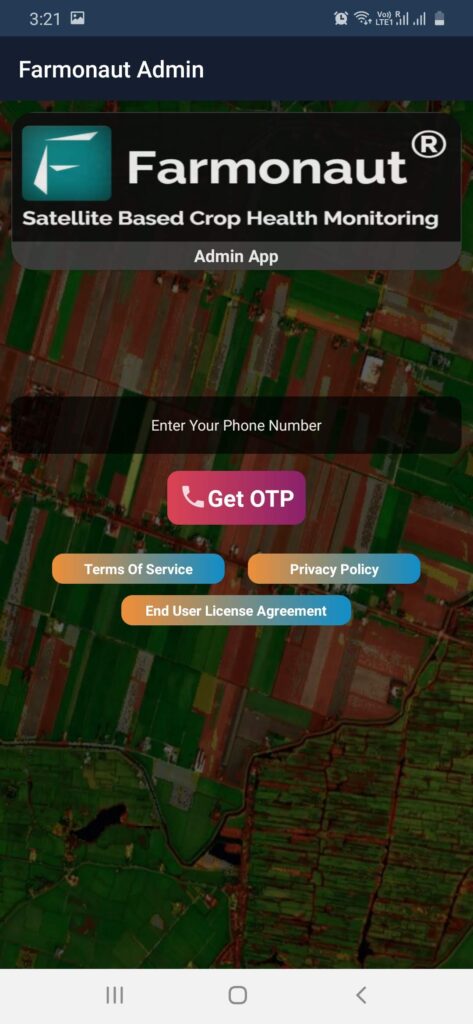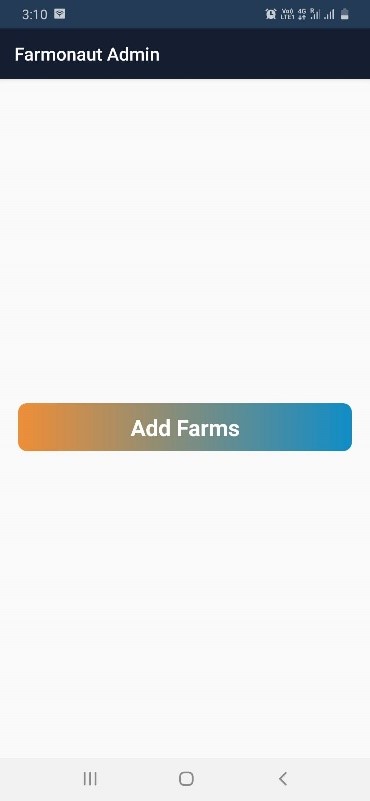 To add farms login through the username and password provided for your organization. Once the username and password is entered, all the master fields added through web app will be visible on the android app.
To add fields within a master region, tap on the master region within which the field is to be added. All the fields added by the user in that particular master region will be displayed.
The field boundary can be created by two ways:
By walking across the field boundary and adding current GPS location as the boundary point.
By tapping on the screen and adding the tapped point as the boundary point.
Once the field boundary points are selected, further information such as farmer name, farmer phone number, crop/plantation on the field have to be filled. Once this data is entered, the user can submit the field.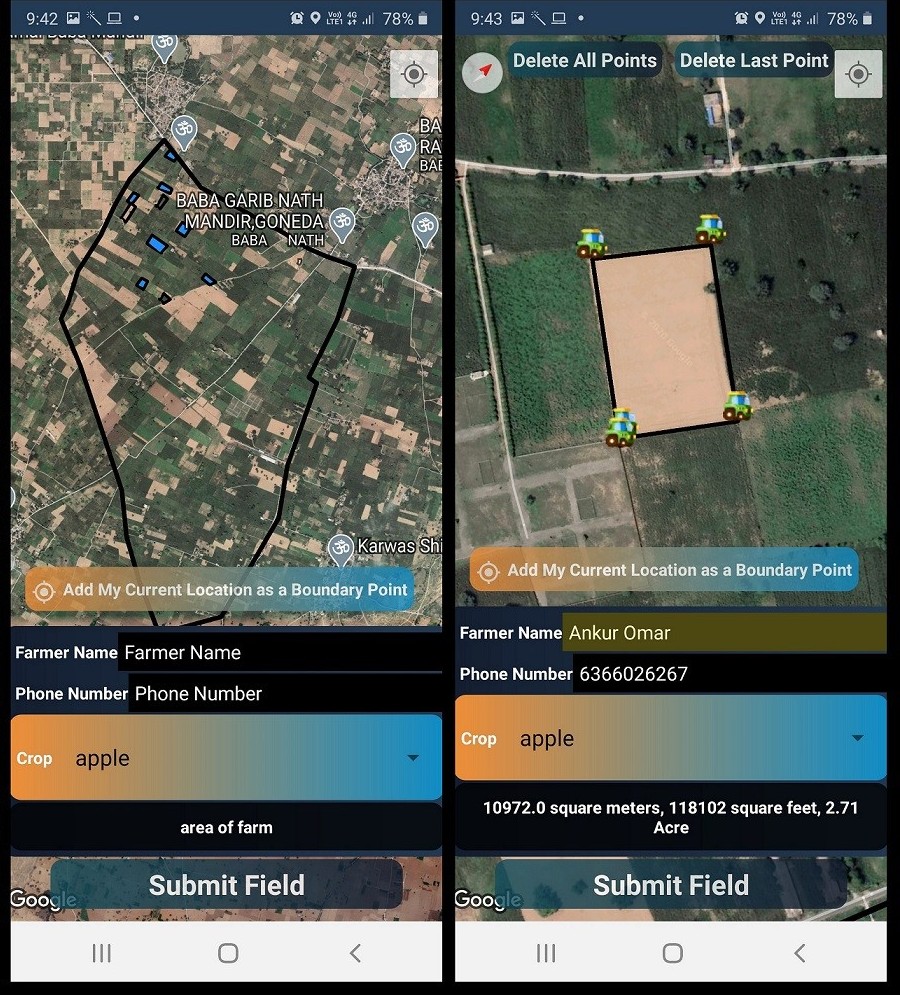 To add subsequent fields, repeat the process.

For every added field, farm specific information can be added as well, such as:
Farm input (Seed, Fertilizer/ Plant protection etc.) given during various stages of the crop cycle.
Disease/Infestation occurred during various stages of the crop cycle and geo-tagged images of the disease from the field.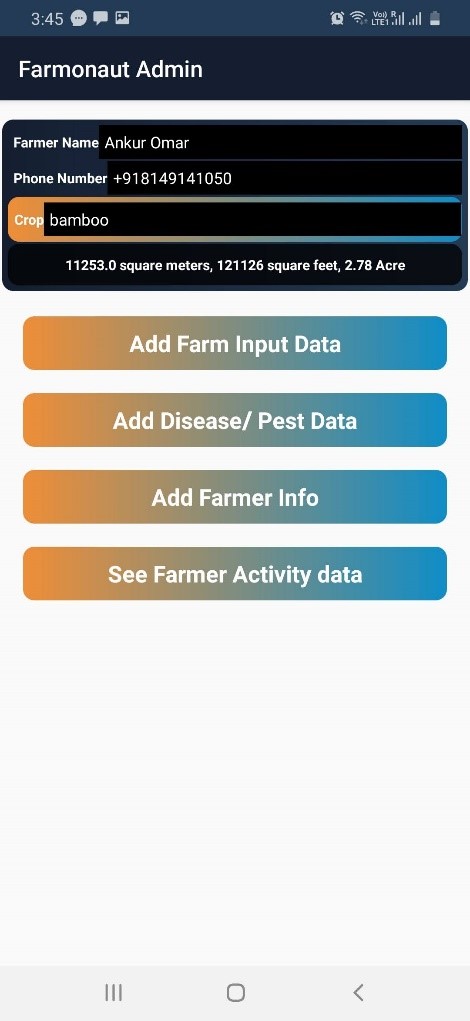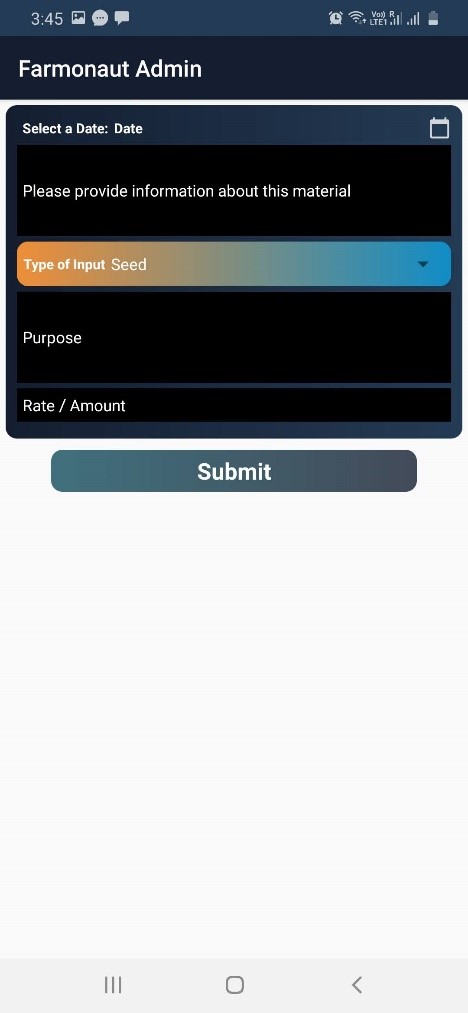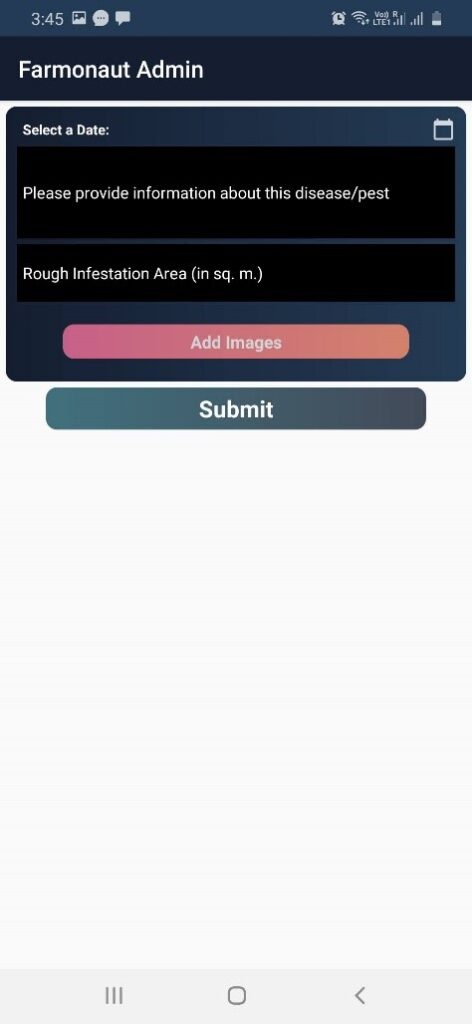 Simply tap on the field for which the information needs to be stored.
Download Data In KML Format and XLSX format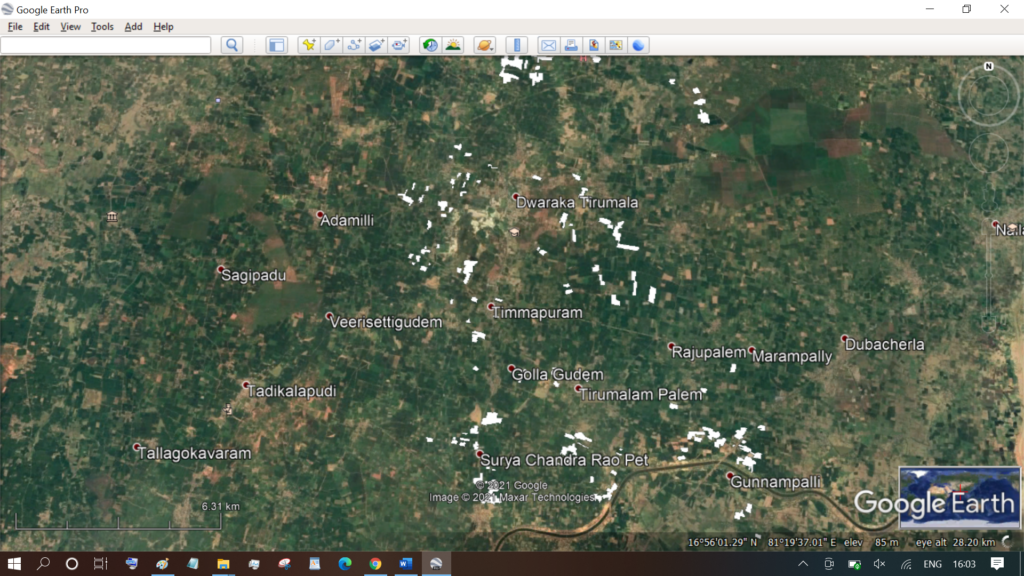 All the fields mapped through the android app will be visible on the Farmonaut web-app ass well. Through Web App, all the added fields and the data associated with them can be downloaded in the form of .KML files and .XLSX files. KML files can be imported into Google Earth, ArcGIS, QGIS for further analysis.
We will keep posting about any such informative information on to our blogs, to help as many people as possible. Farmonaut is built upon a vision to bridge the technological gap between farmers and strives to bring state-of-the-art technologies in the hands of each and every farmer. For any queries/suggestions, please contact us at [email protected]
We have some more interesting articles coming up soon. Stay tuned!
Wait!!
Before that…
Follow us at: